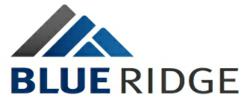 The fact that Inventory Investment, and Blue Ridge had the necessary experience and platform for a flawless migration from our old replenishment system to Clarity Replenish was a decisive factor.
Atlanta, GA (PRWEB) May 15, 2012
Today, leading global SaaS solutions provider Blue Ridge today announced Melbye Skandinavia AS are now live with CLARITY Replenish. Melbye selected Blue Ridge to optimize the company's inventory replenishment to its warehouse network, starting at Skedsmo, near Oslo. The company will expand the use of CLARITY Replenish to its warehouses in Sweden and Denmark in the fall of 2012.
"We did have a good replenishment solution for our operations in Norway. However, our initiative to change IT platforms prompted us to seek out a more modern and robust solution that at least matched the capabilities we were used to having," stated Jonny Casper Johnsen, IT- and QA manager at Melbye. Johnsen continued, "We discovered that CLARITY Replenish is a very modern system that satisfies both technical and functional requirements for the future. Furthermore, the system has, through Lifeline Visibility, very user friendly and sophisticated reporting and analytical capabilities, which enable us to perform in-depth studies of our logistics operations, allowing us to capitalize on increased profit potential. We now have a solution for the future as well as today, that fits very well with our new IT platform."
CLARITY Replenish is already in widespread use at several prominent retailers and wholesalers globally and in particular in the Nordics. "When Melbye Skandinavia AS informed us they planned to move from the E3/AWR replenishment solution, we knew we had to match – and preferably surpass – a system that up until the last decade had set the standard for profitable forecasting and replenishment with wholesalers and distributors globally. Blue Ridge, has continually innovated with CLARITY Replenish, Lifeline Visibility and other SaaS solutions to be the most complete, intuitive and user-friendly solutions on the market. Because user acceptance was essential to Melbye Skandinavia AS, we are proud that we were chosen as the next generation partner to optimize Melbye Skandinavia's forecasting, replenishment and analytics" said Sverre Rosmo, CEO of Inventory Investment.
"Replenishment is a critical activity for Melbye Skandinavia. The fact that Inventory Investment, and Blue Ridge had the necessary experience and platform for a flawless migration from our old replenishment system to Clarity Replenish was a decisive factor for me," stated Christian Aasheim, CEO at Melbye Skandinavia AS, "The migration project has gone exactly as planned. We are now in a position to create a pan-Nordic inventory replenishment organization with CLARITY."
About Blue Ridge
Blue Ridge leads the way in enterprise-class Software-as-a-Service supply chain solutions. Blue Ridge solutions and services turn inventory investments into cash flow and revenue generation opportunities. The company's robust cloud-based solutions deliver a tightly-integrated, yet flexible architecture for demand analytics, forecasting, planning, replenishment, SKU rationalization and other demand-driven optimization solutions to provide a sound foundation on which companies can solidify and enhance their supply chain initiatives. To find out why global supply chain leaders such as Burris Logistics, Shamrock Foods, CRP Industries, Europris, Home Hardware, Martin Brothers and Procurator trust Blue Ridge and its unmatched expertise to be their inventory alignment partner, visit http://www.blueridgeinventory.com
About Inventory Investment
Inventory Investment focuses on optimizing buying and replenishment. And through a large number of projects in the Nordics as well in EMEA, has gained extensive experience and expertise within replenishment and effective buying. Together with Atlanta-based Blue Ridge, they form the largest professional team focused on replenishment globally and distribute CLARITY Replenishment, Lifeline Visibility, SKU Rationalization and other demand forecasting, planning and optimization innovations based on seven proven principles to inventory alignment.
About Melbye Skandinavia AS
Melbye Skandinavia AS is a leading Scandinavian sales and marketing company delivering future looking products and smarter system solutions within energy- and fiber networks. Within the energy market Melbye Skandinavia is the market leader on lines and strong on cable accessories. Melbye Skandinavia delivers the broadest portfolio within fiber optical networks. The head office is located in the vicinity of Oslo and the corporation has 9 sales offices in Norway, Sweden and Denmark. Annual sales are MNOK 262 and the company employs 71 people.