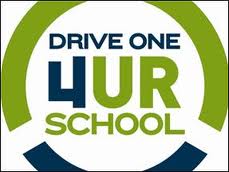 It has been great to see students participating in events who otherwise would not be able to afford it", said Melissa Yankee the club's sponsor. Thanks again to Blue Springs Ford for helping to make this possible
Blue Springs, Missouri (PRWEB) April 19, 2013
Blue Springs Ford with the help of Ford's Drive One 4 UR School program recently raised $5,000 for Oak Grove High School's American Field Service Club (AFS). AFS is a club in place to help support and encourage the Foreign Exchange students attending Oak Grove High School. Among the ways they do this is to place the students with host families, arrange activities to get them involved in the community, help them make friends at school, and to show them about American culture.
The money that was raised at this event allowed for more activities and enabled more people to be involved. "It has been great to see students participating in events who otherwise would not be able to afford it", said Melissa Yankee the club's sponsor. Thanks again to Blue Springs Ford for helping to make this possible."
Thank you to Oak Grove High School and the City of Oak Grove for helping to make the event a great success. Without the involvement of the students and the community this event would not have been possible.