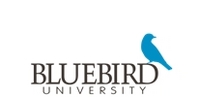 Events produce a high ROI - face time is critical in moving the needle - but it's more than that
Boonton, NJ (PRWEB) July 30, 2009
Bluebird University provides a complete, outsourced seminar management solution, helping B2B businesses generate large quantities of highly qualified leads through a premium seminar experience.
In B2B marketing, events are a critical part of the business-to-business marketing mix. The face-to-face interaction allows the sales team to meet groups of prospects directly and to create a sense of urgency around the need for their product or service, which can shorten historically long sales cycles. But in today's economy, events are often sacrificed due to budget constraints. Bluebird University addresses this concern with the introduction of a unique business offering:Branded seminars that are free or of little cost to the client.
Seminars may be onsite, offsite, or even online. Bluebird University is able to produce seminars of any size anywhere in the country, or using state-of-the-art online conferencing or webcasting technology. Whichever option clients choose, events will be managed to the minutest detail, ensuring a high-quality, memorable brand experience for prospects.
Clients are provided the following services, among others:

Topic strategy
Selection and acquisition of thought leaders to facilitate seminar
Facility selection (for offsite events) anywhere in the US
Technology selection and setup (for webinars)
Management of catering, A/V and all other aspects of meeting
Development and management of branded online registration
Event Marketing, including creation of collateral
Reports and surveys
Accreditation (where possible)
Bluebird University also leverages social media, including LinkedIn and Facebook, to promote and enhance events.
How is the organization able to offer these high-quality seminars for free? Very simply: If clients charge a registration fee for their event, Bluebird University keeps that fee to cover its service and all event-related expenses.
Organizations may also choose to provide free seminars. For these clients, Bluebird University can be hired as a complete seminar management provider, handling all seminar logistics and saving time, money and manpower for their company.
With either plan, clients are given the opportunity to meet their prospects face-to-face, and are provided a detailed attendee list - warm leads for their sales teams to contact.
"Events produce a high ROI - face time is critical in moving the needle - but it's more than that," says Rosanne Kinder, Vice President, Operations at Bluebird University. "A well thought out, well executed educational seminar can establish your company as a thought leader in its vertical. That will support all your lead generation efforts."
Ms. Kinder adds, "Seminars also create an invaluable opportunity for sales staff to speak with large groups of qualified prospects. These prospects have taken the time - possibly even paid - to hear your organization's experts speak about the topics that matter to them, their 'pain points.' This puts your company in the position of the trusted advisor and helps build a relationship with your prospects, which is likely to shorten those long B2B sales cycles."
Bluebird University was founded by marketing veterans Dan Lynn and Steven Goldthwaite, and is helmed by Ms. Kinder, who serves as Vice President of Operations. Ms. Kinder spent seven years overseeing the ADP Institute for Educational Excellence, which offered over 250 seminars per year, and additionally has an extensive background in program design and human resources. She holds an M.A. from Montclair University, and obtained her Senior Professional Human Resource Certification (SPHR).
Based in Boonton, New Jersey, Bluebird University produces events all over the country and online. For more information about the company and its no-cost seminar offering, please visit http://www.bluebirduniversity.com, or call 908-500-4732.
###