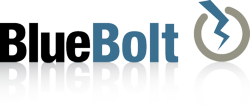 I'm thrilled with the results of the mobile site. It looks great and has the functionality we were looking for. It's a great first step.
Chicago, IL (PRWEB) April 25, 2012
BlueBolt Solutions has achieved completion on the task of designing and developing a custom mobile site from start to finish. A sleek and user-friendly mobile site for interior design company Holly Hunt is now live and running at http://www.hollyhunt.com/mobile/.
Mobile traffic to the hollyhunt.com domain has seen a 345% increase in traffic over the past year.
Holly Hunt's website acts as an online catalog and an inventory management system for designers and has become an incredibly successful marketing tool over the past three years.
For mobile devices, however, hollyhunt.com had poor usability. Considering the rate of increase in mobile device use for accessing the internet, Holly Hunt recognized that they needed another tool to assist designers that wanted to access their website via mobile.
Additionally, since more people are starting to read email on their phones, Holly Hunt estimated that their email campaigns would be more successful with a mobile site for subscribers to click through to.
Another part of the challenge was building a mobile website from a WCMS (Web Content Management System) running on a version that does not have a mobile component built in. The new mobile website would have to be a custom development project.
Holly Hunt, the leader in luxury home furnishings, came to BlueBolt seeking a mobile solution to mirror their existing site. Holly Hunt was looking for a vendor that could provide maintenance services for all of their online applications in the future in addition to the mobile website. BlueBolt matched all of their needs as a development partner.
BlueBolt Solutions is an interactive web development agency in Chicago, building websites since 2005. They have worked with a host of clients on all different types of websites providing custom website design, development and maintenance. BlueBolt Solutions is a DotNetNuke preferred partner.
BlueBolt's development team created a sleek and user-friendly mobile site for Holly Hunt at http://www.hollyhunt.com/mobile/. Curt Kendall, Director of Marketing stated, "I'm thrilled with the results of the mobile site. It looks great and has the functionality we were looking for. It's a great first step."