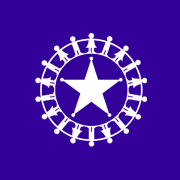 AUSTIN, Texas (PRWEB) April 10, 2012
Bluebonnet School is pleased to announce open enrollment for its Austin summer camp, known as Bluebonnet School Summer Day Camp. The camp is offered in two-week sessions to children who will be in the first through sixth grades in fall 2012. The camp is open from 6:45 a.m. to 6:30 p.m. Monday through Friday. Part of the tuition covers the cost of a nutritious lunch and two snacks each day prepared by the school's very own chef. Bluebonnet also provides and applies sunscreen, with parent permission.
Bluebonnet School's summer camp Austin includes onsite projects, camp visitors and field trips, all designed to spark a child's imagination. Activities include swimming, supervised by Red Cross-certified lifeguards, fun on the water park, quiet story time, outdoor play on the spacious and shady playing fields, and field trips based on that week's educational theme. The summer camp places a continual emphasis on creativity, exploration, making new friends, and staying active. Optional activities offered include guitar, violin and piano lessons, swim lessons, cheerleading, karate, and soccer.
At this Austin summer camp, all enrolled children are divided into smaller groups by age so that experienced, certified counselors can provide individual attention to each child. The facility is locked with electronic access for the children's safety, and Internet classroom viewing is available for parents.
Parents who are interested in enrolling their child in Bluebonnet School Austin summer camp should call the school at 512-331-9009 to set up a visit to the campus. When parents come for a visit, they can explore the classrooms and campus, look over the curriculum and meet the counselors. The campus is located in NW Austin, just off RR 620. More information about tuition and fees will be available at the time of the visit.
Applications are accepted continually, but priority is given to children who already have siblings enrolled. Parents can also fill out an application for enrollment online.
ABOUT BLUEBONNET SCHOOL
Bluebonnet is licensed by Texas Department of Family and Protective Services (DFPS), which regulates programs operating more than 120 days a year. Youth camps in Texas that operate only in the summer are licensed by the Texas Department of State Health Services (DSHS). Many summer camps are not regulated by any state agency.
The rules from DFPS are much more stringent than the guidelines set forth by the state health department regarding safety and health standards, training of staff on child discipline and appropriate interaction, qualifications of administrators, and background checks of staff. Parents who care about their child's safety need to know the difference.
Bluebonnet follows even higher standards than those set forth by DFPS. In fact, Bluebonnet School of Cedar Park is the only facility in Texas accredited by both the National Association for the Education of Young Children (NAEYC) and the National Accreditation Commission (NAC) . In NAEYC and NAC accredited facilities, parents will see demanding safety and sanitation practices, frequent warm interactions between teachers and children, smaller groups sizes, well-trained teachers, consistent two-way communication with families, nutritious meals and effective administration.