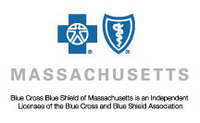 An incentive program that changes an employee's share of health care costs based on meeting key milestones in a wellness program is impactful because it aligns with member decision-making
Boston, MA (Vocus) August 13, 2009
- Blue Cross Blue Shield of Massachusetts (BCBSMA) today announced the availability of MyBlueHealth SM - a suite of web, telephone, and onsite services designed to help BCBSMA's employer accounts promote healthier lifestyles - positively impacting employee health, as well as the rising costs of care and costs associated with loss of productivity.*
A review of 56 published studies of worksite health promotion programs by the Washington-based Partnership for Prevention found wellness programs produced an average savings-to-cost ratio of $5.81 to $1. The programs also reduced annual health costs by an average of 26 percent, absenteeism by 27 percent, and workers compensation and disability claim costs by 32 percent. (Workforce Management, "Employer Data Quantifies the Value of Wellness Programs," April 2008)
"Blue Cross Blue Shield of Massachusetts recognizes that controlling health care costs begins with helping our accounts support their employees in making wise health care choices," said Bryce Williams, Director of Prevention & Wellness at BCBSMA. "Our wellness experts take a consultative approach to helping businesses of all types assess their employees' health status, develop an annual plan that addresses specific areas of need, and implement incentives designed to get employees involved."
Mybluehealthma.com -Targeted Reporting, Empowering Incentives, and Health Coaching:
Particularly innovative is the new Mybluehealthma.com web site. Free to all BCBSMA members and available for BCBSMA accounts' total employee populations*, the Mybluehealthma.com site provides useful tools to empower people to improve their wellness, while providing BCBSMA employer accounts with advanced reporting and analytics to help them target wellness programs that are the most relevant and useful to their specific employee populations.
"When leveraged, the advanced analytics can be very helpful to an employer. An employer might learn that a large portion of its population has diabetes and can then choose to invest in programs to assist in diabetes management - such as cooking or exercise classes. The ability to take an aggregate view of an employee populations' health concerns and assist them with those concerns while also addressing cost makes this a powerful solution for employers," said Jennifer Borislow, President of Borislow Insurance Agency, Inc. of Methuen, Massachusetts.
In addition to the power of the analytics and reporting, the MyBlueHealth SM incentive engine tracks online activity, such as the completion of milestone events (i.e., health assessment completion, exercise/nutrition activity-tracking, participation in an online or telephonic program), and can assign points based on a specific company's incentive structure. These points can be redeemed for gift and debit cards or employer-based rewards, such as paid time off or premium discounts. Alternatively, companies can track the points and tie incentives into personal spending accounts, such as health reimbursement arrangements (HRAs) or health savings accounts (HSAs).
"An incentive program that changes an employee's share of health care costs based on meeting key milestones in a wellness program is impactful because it aligns with member decision-making," explained Williams. "Employees make a concrete, informed decision connecting their care for their health with the cost of their health care."
Mybluehealthma.com offers the following resources:

Health coaching
Personal wellness plans on exercise, nutrition, and stress management
Online communities
A comprehensive health assessment
Lifestyle management programs related to smoking, emotional health, weight management, and medication adherence
Health trackers
Family wellness plans
Health and wellness resources, healthy recipes, and more
"MyBlueHealth SM gives people the opportunity to learn, track their progress, and get the support they need to live the healthier lives they want to live," explains Dr. John Fallon, Chief Physician Executive at BCBSMA. "Through Mybluehealthma.com's tools such as health assessments and social networking, individuals get a better sense of how they are progressing toward their health goals while also accessing a community of people with the same challenges who are committed to the same health improvements."
MyBlueHealth SM Offline Additional Resources:
In addition to its extensive collection of online wellness resources, BCBSMA offers telephone health coaching for major risk factors, such as nutrition, physical activity, stress management, weight management, and smoking cessation. The MyBlueHealth SM wellness platform also offers a variety of onsite screenings and seminars to help address the needs and interests of an employee population. BCBSMA also offers PDF-based health education kits to help employers create awareness around a variety of health care concerns, including stress management, oral health, sleep health, ergonomics, and more.
Blue Cross Blue Shield of Massachusetts (http://www.bluecrossma.com) was founded 72 years ago by a group of community-minded business leaders. Today, headquartered in Boston, BCBSMA provides coverage to approximately 3 million members. BCBSMA believes in rewarding doctors and hospitals for delivering safe and effective care, and in empowering patients to take more responsibility, become educated health care consumers and become stronger partners with their doctors. Blue Cross Blue Shield of Massachusetts is an independent licensee of the Blue Cross Blue Shield Association.
Contact:
Tara Murray
Blue Cross Blue Shield of Massachusetts
(617) 246-485
###