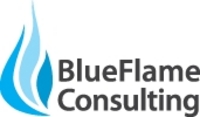 "I have worked with many companies in the past and have never been satisfied. Since I found BlueFlame Consulting my expectations have been exceeded and I am 100% satisfied with the web design and functionality of the site."
Tampa, FL (PRWEB) November 15, 2010
Tampa website design, development & hosting company, BlueFlame Consulting is excited to announce the launch of the Stacey Lee Agency website. The new website design is a stunning example of the talent BlueFlame Consulting is dedicated to providing to all clients.
Stacey Lee Agency, a convention modeling, corporate staffing and event entertainment company searched for a Tampa website design and development company that could provide them with a website that not only was attractive and true to their brand but had added functionality and search engine friendly. They found that BlueFlame Consulting was able to provide all that and more.
BlueFlame Consulting designed and developed a professional and attractive website that stayed true to the Stacey Lee Agency brand identity while providing clients and prospect a more efficient way for them to register their next corporate event, tradeshow or party and immediately search through a national database of talent and models to find the right person for their needs. BlueFlame's website hosting delivers the security, speed, reliability and overall performance the Stacey Lee Agency needs to ensure their business is always on-line.
The website development also allows for easy edits to content, talent profiles, images and news through a Joomla integrated content management system. The system also has search engine optimization capabilities and a database to store web leads.
BlueFlame Consulting's lead developer commented, ""Stacey Lee Agency was a fantastic partner in completing this project, they had a clear, concise vision of how their website should operate and they allowed us to come up with an effective and creative strategy for delivering their complete solution."
BlueFlame Consulting is also creating an internet marketing strategy, including Search Engine Optimization and Pay-Per-Click Advertising, to achieve Stacey Lee Agency's website goals.
Stacey Lee, President of Stacey Lee agency commented, "I have worked with many companies in the past and have never been satisfied. Since I found BlueFlame Consulting my expectations have been exceeded and I am 100% satisfied with the web design and functionality of the site."
BlueFlame Consulting's comprehensive web design, development, hosting and marketing efforts are sure to be key factors in the success of the Stacey Lee Agency website and many others to come. Their highly trained staff is dedicated to providing the highest quality of work with clear understanding of all clients' business and goals.
About BlueFlame Consulting
Blue Flame Consulting is a Tampa Bay Web Company, located in Clearwater, providing custom web design, development, hosting and internet marketing services at competitive prices to businesses nationwide. BlueFlame has extensive experience with non-profits, business start-ups and small, medium and large businesses.
###