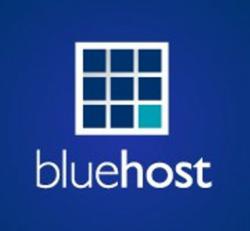 San Francisco, CA (PRWEB) April 23, 2012
The web hosting review site Top-Cheap-Web-Hosting.com announces that the web hosting leader BlueHost upgraded the free Google AdWords advertising credits from $75 to $100 with their unlimited professional hosting on the week ending Apr 20, 2012.
By the latest search market statistic in March 2012, Google search commanded 66.4 percent of the search engine market. The advertising campaign over Google helps people connect with 356 million unique searchers in the US including 127 million searchers who use Google; target some of the 15 billion queries every month that could be for your product or service; reach out to an audience that's likely to spend 64.1% more than the average searcher in the US advertisement on Google Search. As the middle competitive keyword campaign pricing for $0.5 per click, the free $100 Google AdWords search credits from BlueHost can help have approximately 200 on-demand visitors for free, which may generate up to 10 thousand USD in revenue.
BlueHost has been an award-winning web hosting provider topping the list of top 10 web hosts in most web hosting review sites since 1996. Unlike other web hosts renting and reselling dedicated servers, BlueHost invested 8.5 million USD to build up their own data center in 2009. BlueHost has been the unique company for shared web hosting service only, who has a dedicated data center so far.
BlueHost offers a single all-in-one professional hosting plan that includes almost all the features required for personal or small businesses as below.
# 1 free domain for life & support to host unlimited domains on 1 account
# $100 free Google AdWords credits
# 99.9% web hosting uptime guarantee
# 24/7 US based customer service
# Anytime money back guarantee
# PHP 5.3, ROR, Python, Perl, MySQL, PostgreSQL, SSH
# SimpleScrits for quick installing over 100 applications
# Over 1000 website themes and templates
BlueHost professional hosting plan is pricing at $6.95/mo regularly, but now they're making a compelling 44% discount for $3.95/mo. Visit http://www.top-cheap-web-hosting.com/bluehost-coupon-reviews to claim the offer and to learn more information about BlueHost.
In April, 2012, TCWH announces promotions and coupon codes for 10 famous web hosts total, including WebHostingHub, BlueHost, HostGator, GreenGeeks, etc. Visit http://www.top-cheap-web-hosting.com/web-hosting-coupon for more web hosting promotions and coupon codes.
About Top-Cheap-Web-Hosting.com
Top-Cheap-Web-Hosting.com (TCWH) is a leading web hosting review and discount site, rating web hosts independently based on their sole experience and real customer voice. TCWH is designed to help consumers find the best web hosting deal at an affordable rate. Visit Top-Cheap-Web-Hosting.com for more information about web hosting review, rating, secret revealed and promotion.