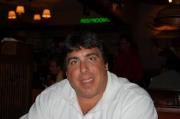 RMVH Georgia Vacation Rentals Joins Rent My Vacation Home in Blue Ridge Georgia
Blue Ridge, GA (PRWEB) November 10, 2012
RMVH georgia.com will be giving out free passes for vacation homeowners to list their home with a 30 day free trial. The special will be celebrated throughout the United States and vacation homeowners can now join 83 sites for the 30 day trial after that the cost is only $16 per month with no contract.
Vacationers don't have to spend all their time searching all over the net they can now go to one site and search 83 sites. Vacatiooners find out about transportation, weather, and everything else locals know about the area. Before vacationers travel and put the family into a small hotel or motel room go to Rent My Vacation Home.com or RMVH Georgia.com and see all the houses they have available that are deeply discounted because vacationers can rent direct from the homeowner and save.
RMVH Georgia is located at 1426 East Main St ,Suite 200, Blue Ridge Mountains , 912-434-1908, Subsidiary of Rent My Vacation Home , http://www.rmvhgeorgia.com or email info(at)rmvhgeorgia(dot)com
The main office of Rent My Vacation Home.com is located in Washington DC and they can be reached at 1-800-699-7684 email info(at)rentmyvacationhome(dot)com.
The network is the largest in the vacation home rental industry for the United States with 83 different sites and offices of vacationers travel .The websites total over 1000 pages of information about travel with over 70,000 rentals on 83 different sites. With the new technology Rent My Vacation Home.com along with RMVH Georgia.com Is leading the way in the vacation rentals technology field.
By Jay Kalin