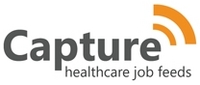 High Point, NC (Vocus) April 23, 2009
BlueSky Medical Staffing Software (BlueSky MSS) today announced its first independently developed app called Capture Healthcare Job Feeds (tm), BlueSky's job aggregation engine. The release of Capture furthers BlueSky's goal of making BlueSky a scalable platform for staffing companies and hospitals to manage their growing and ever changing businesses, while enabling clients and independent developers to customize BlueSky to fit their needs. Capture currently supports the following job feeds (for agencies with existing login credentials); all Shiftwise job feeds, All About Staffing, Medefis, AZHHA, NMHA and AHSA. Permanent job board sources include, Bounty Jobs, LinkedIn - Healthcare jobs posted to split-fee groups, Head Hunter Healthcare Exchange, Splitsrus, and many Hospital web sites.
Capture works by organizing all the job feeds/boards a staffing company subscribes to into one feed, then automatically imports the open jobs into BlueSky. By importing jobs into BlueSky automatically, recruiters do not have to leave the system to begin working open shift/jobs. Capture therefore increases the efficiency of your staff and dramatically improves your job fill rate.
The COO of an agency that beta tested Capture says, "Capture has streamlined the job order search for our company. The management of VMS orders in our system was always a time consuming proposition. Because of the rapid change in orders through multiple VMS systems, our recruiters continually searched all the VMS sites in addition to our own staffing software. This duplication in searches proved terribly inefficient and our organization lost valuable time. With the implementation of Capture, our internal system now receives continuous updates and our recruiters feel confident that no potential opportunities are overlooked."
In conjunction with today's news, BlueSky is providing developers access to their library of API's so they can continue to build apps, like Capture, that further customizes BlueSky users' experience. For more information, please contact us directly at 703-229-0203 or visit online at http://www.whatisbluesky.com.
About BlueSky Medical Staffing Software
BlueSky MSS was founded in 2007 by Ron Gonzalez, CEO of Amistaff Healthcare Technology. BlueSky's innovative technology enables health care staffing companies and hospitals to efficiently work together, helping them place the right person, in the right, place at the right time, for the right price. BlueSky has quickly become a leader in the health care staffing software industry.
About Amistaff Healthcare Technology
Amistaff Healthcare Technology creates products and services that help healthcare staffing firms and hospitals improve recruitment, retention and placement of caregivers. Amistaff includes a team of IT professionals, RN's and former recruiters; this allows Amistaff to base their products on an in-depth understanding of each client's unique staffing requirements. All of the Amistaff products are designed to simplify workflows and increase efficiency. These products include NurseTesting.com, BlueSky Medical Staffing Software and eSigTek Electronic Signatures. Visit http://www.amistaff.com for additional information.
###