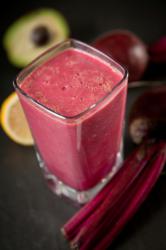 Whether you want to lose weight, clean your system after Christmas and New Year excesses, or just think more clearly, the Juice Master Detox at Bluestone will kick start your new year and give you a great cleanse in just three days.
Pembrokeshire, Wales. UK (PRWEB UK) 28 November 2012
Best-selling author and leading health expert Jason Vale has confirmed Bluestone National Park Resort in Pembrokeshire is to host Wales' first Juice Master detox break – only the second of its kind in the UK – to help people improve their health, wellbeing and lose weight during the exclusive three-day getaway.
Led by Jason's nutrition and health experts, the weekend (11th – 13th January 2013) will help guests achieve a slim, trim and healthy body through the programme devised by the Juice Master himself, using his special juice and smoothie three day detox and full body cleanse.
"Whether you want to lose weight, clean your system after Christmas and New Year excesses, or just think more clearly, the Juice Master Detox at Bluestone will kick start your new year and give you a great cleanse in just three days," said Jason.
The three day detox weekend is just £249.00 per person and includes luxury accommodation, all the freshly made juices and smoothies for the programme, access to the Juice Master team and advice throughout, three one-hour group sessions, two evening documentaries, full use of Bluestone's award-winning Well Spa thermal suites and hydro pool and the Blue Lagoon tropical water park.
In addition it includes Akido, Yoga and Pilates classes, beach walks, guided walks and cycling – all to help make the process of the Juice Master Detox more enjoyable and help the body to detox properly.
Bluestone and Juice Master is a perfect combination. The luxurious and tranquil surroundings of the five-star all-weather short break Bluestone resort, set in 500 acres of amazing Pembrokeshire countryside, combined with three days of a juice detox programme that has been endorsed by everyone from singer Beverley Knight to Mens Fitness Magazine.
"The new year is a great time to start thinking about your health and wellbeing. We're very pleased to be the first in Wales to host the Juice Master Detox and only the second other destination in the UK, said Pamela Joseph, Commercial Director at Bluestone National Park Resort.
"This is a great opportunity to spend three days in luxury and in the knowledge that you'll be leaving in a much better state, ready to tackle the new year ahead."
The Bluestone Juice Master Three-Day Detox is £249 and can be booked via http://www.bluestonewales.com/juicemaster.* T&Cs apply.
-END-
For more information, please contact:
Owain Betts, t: 01686 688008; e: OBetts(at)bluestonewales(dot)com
w: http://www.bluestonewales.com
Notes to the Editor
Bluestone is a five-star luxury short-break destination situated in the spectacular Pembrokeshire Coast National Park in West Wales offering uk holidays with a strong sustainable and environmental ethos.
Opened in July 2008, Bluestone sits within 500 acres of countryside and woods near Narberth and close to the coastal town of Tenby. It comprises 280 luxury timber lodges, holiday cottages and studio apartments surrounding a private village offering breaks including family holidays, romantic breaks and diverse corporate facilities.
Among its attractions are the Blue Lagoon water park and Adventure Centre, which are open to day visitors, The award-winning Well Spa and its thermal treatment rooms, the Steep Ravine with high ropes and zip wire and Camp Smokey. It also offers a wide range of activities for all ages and abilities, including archery, laser clay-shooting, bushcraft, a high ropes course, Woodland Warriors laser combat game, and a breathtaking nature trail.
Environmental responsibility is central to the Bluestone ethos and shapes every aspect of it. From the use of natural, sustainable materials wherever possible, to solar-heated water in the lodges, and a unique biomass energy centre which provides carbon-neutral heat for Blue Lagoon and the Adventure Centre.
In 2012, Bluestone achieved Level Five of the prestigious Welsh Government-backed Green Dragon Award for its environmental work on a day-to-day basis.
Bluestone has won numerous national and regional environmental and sustainable awards, including the coveted Management for Resource Efficiency Premier Award in the Business Commitment to the Environment Awards. It has also been awarded nationally and regionally in the Business in the Community's Awards for Excellence.
In July 2012 Bluestone was awarded the British Venture Capital Association's UK Community and Environmental Award in London.
Bluestone currently employs nearly 400 people in year-round posts, and continues to recruit. The company is committed to recruiting local people to fill its vacancies, as far as possible.