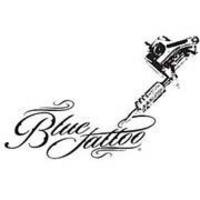 Live Free or Die Hard.
Los Angeles, CA (Vocus) January 9, 2008
Blue Tattoo, the cult classic fashion label, will be debuting the latest in California chic at this year's New York Intermezzo, January 7 - 9, 2008 at Pier 92, Booth 1580.
Marie and Jim Shaffer, owners and designers of the line, have created a clothing line that embodies their laid-back, California lifestyle while maintaining the highest quality in fabric and fit. The company, which specializes in men's and women's denim and knitwear, will be debuting their Spring 2008 collection featuring the latest development in stretch denim, Kurabo's two-way stretch denim using Dow XLATM stretch technology. Until now, most denim only stretched in one direction, but this new technology allows denim to stretch both up and down as well as side to side, so it does not sag or shrink and instead leaves customers with an ideal, flattering fit.
The denim collection, which includes multiple versions of styles such as the straight leg, flair leg, skinny leg, wide leg, Bermuda shorts, mini skirt, and overalls, also features a variety of rinses, including raw rinse wash, dark wash, sunwashed darkest, sunwashed medium, medium wash, sunwashed light, original demolition, hippie wash, and wrinkle wash. Blue Tattoo denim also offers stitching with detailing that are original to each pair, including perfectly crafted buttons, rivets and pockets.
The line also includes ultra-soft knits, specializing in stylish tees and a fashion-forward yoga line. The company individualizes its knits for each buyer, allowing for the design, color and print to be selected for each order.
Blue Tattoo's innovative and stylish designs have made them a beloved favorite amongst key film and television players, including some of the biggest trendsetters like Paris Hilton, Mischa Barton, Matthew McConaughey, Sandra Bullock, and Bruce Willis, who sported one of their signature tees in last year's "Live Free or Die Hard."
Please come and visit Blue Tattoo at Intermezzo.
Where:
New York's Intermezzo show
When:
January 7-9, 2008
Booth Location:
Pier 92, Booth 1580.
We look forward to seeing you there!
Contact:
Cara Morrissey
Ballantines PR
Tel: 310 454 3080
Cell: 310 499 3033
Ballantines PR
###