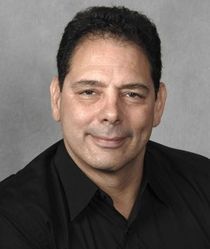 Healthcare today is being challenged with expanded HIPAA, ARRA, HITECH, and PCI regulations. As their IT partner, we can help Marietta Eye Clinic meet the government's stringent data regulations.
Marietta, GA (PRWEB) July 6, 2010
BlueWave Computing, Atlanta's fastest growing managed IT services company, announced today that Marietta Eye Clinic, Atlanta's premier eye care center, selected BlueWave to provide IT support and hosting services.
"Healthcare today is being challenged with expanded HIPAA, ARRA, HITECH, and PCI regulations," said Dr. Steven Vicinanza, BlueWave Computing CEO and founder. "As their IT partner, we can help Marietta Eye Clinic meet the government's stringent data regulations and ensure that their patient data is secure and the clinic's systems are always up and running."
"We partnered with BlueWave for four key reasons," said Mark Greenberg, Marietta Eye Clinic CEO. "First is the high degree of professional certifications, training and education of BlueWave's engineers and staff. In the healthcare industry, tremendous emphasis is put on credentials and experience so we expect nothing less from our vendors."
"The second reason is BlueWave's methodical approach to IT, which we expect to result in predictable cost and performance for our IT environment," Greenberg said. "We were also impressed with the transparency that BlueWave provides via their web portal, from which we can monitor their services and access cost, quality and performance metrics quickly and easily."
"The final factor that convinced our doctors to make the change was BlueWave's ability to provide badly needed hosting services," he said.
"Our hosted service is the ideal solution for a practice that has multiple locations such as Marietta Eye Clinic," said Dan Timko, BlueWave's Manager of Hosted Services. "Not only does BlueWave provide the highest level of availability, security, and redundancy, but we provide full licensing, the latest hardware available, and scalability to adjust as users are added and subtracted."
"More importantly, with BlueWave hosting the clinic's systems," Timko said, "the clinic doesn't need a large capital outlay on equipment that will be obsolete within a matter of years."
Another selling point for the clinic was the high level of security at BlueWave's hosting facility, according to Vicinanza. "Access is restricted with keycard entry, fingerprint scans, retina scan and security guards. The building is built to withstand heavy winds, flooding and fire, and all data is backed up at a second secure data center in Phoenix, Arizone in the event of worst case disaster," he said.
Prior to being selected, BlueWave conducted an intensive audit of the eye clinic's IT systems, visiting every clinic location and identifying issues that needed correcting. During the audit and selection process, BlueWave's IT Support Sales Manager Deborah Frazier and Timko worked closely with the clinic's IT Administrator, Dorothy Pelletier.
"After meeting Deborah, Dan and other BlueWave team members, we were put at ease and felt assured that we were presenting the right solutions to our doctors. Plus, the BlueWave engineering team is a great addition to my team," added Pelletier, who has been with Marietta Eye Clinic for over 12 years.
About Marietta Eye Clinic
Founded 40 years ago, Marietta Eye Clinic is the premier eye care center for northwest suburban Atlanta, with multiple offices convenient for residents of Cobb, Cherokee, Douglas, Fulton and Paulding counties. The Marietta Eye Clinic continually strives to provide better service and deliver a premium eye care experience. The practice's range of services extends from routine eye exams and eyewear, all the way to complex surgical care, glaucoma care, treatment of retina conditions and Lasik surgery.
About BlueWave Computing LLC,
Since 1997, BlueWave Computing has helped small and medium size firms take back control of their IT resources and align IT with their business objectives. Based in Atlanta, their services include: strategic IT planning, virtual CIO, managed services, help desk, on-site support, hosting, electronic commerce, and application development.
###