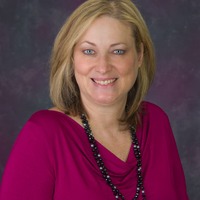 "I am proud to join a company like Bluff Manufacturing that still manufacturers everything in the U.S. and values quality and customer service," said Wilks
Fort Worth, TX (PRWEB) February 28, 2013
Bluff Manufacturing, an innovative leader in the fabrication and design of high quality material handling, dock and warehouse equipment, storage structures, and safety barriers, is proud to welcome Jayne Wilks as their new Marketing Manager.
Wilks joins Bluff Manufacturing with more than 20 years of experience as a successful marketing and communications professional. Most recently, she served as the Director of Marketing for Advanced Aesthetic Concepts, an aesthetic medical equipment company, where she played a major role in significantly increasing sales leads and creating nationwide recognition of cosmetic medical products. She also helped hundreds of physicians nationwide develop multi-platform marketing strategies to increase their revenue. Because of her success in creating revenue-generating online marketing programs for these physicians, Wilks was a contributing author to The INTERNet, by Ann Kaplin.
Prior to her work in the field aesthetic medicinal equipment, Wilks acted as a marketing consultant on the east coast. In that role she developed effective marketing tools and strategies for numerous NY clients including the World Trade Center's Association and Todd Maritime.
Wilks began her career at the Port Authority of NY and NJ, the bi-state authority that oversees most of the regional transportation infrastructure within the Port of New York and New Jersey. At the Port Authority, Wilks held a variety of increasingly responsible positions from Publications Editor to Corporate Communications Specialist. She managed the editing and production of dozens of publications, developed communications programs, wrote speeches for top executives, organized events and served as an organization-wide consultant for communications and marketing projects.
"I am proud to join a company like Bluff Manufacturing that still manufacturers everything in the U.S. and values quality and customer service," said Wilks, "It's a pleasure to be part of a marketing team that ensures that American businesses in need of dock solutions have access to superior products and excellent service."
In addition to her career achievements, Wilks is also a published author of Your Perfect Father: Learning from the Best. She is also an artist, whose artwork has appeared in galleries in NY and FL.
About Bluff Manufacturing
For more than 40 years, Bluff Manufacturing has been recognized as an innovative leader in the fabrication and design of high quality dock, warehouse, and safety equipment. Bluff Manufacturing, whose customers include Frito Lay, Lumber Liquidators and Airgas, adheres to the American National Standards Institute's (ANSI) MH30.2 standard, ensuring the highest quality products and providing customers with the greatest possible value. Based in Fort Worth, Texas, Bluff Manufacturing serves the entire U.S., Central & South America and the Caribbean through a national distributor network, and the company's 7 distribution warehouses ensure quick delivery of the standard items in the company's product line including yard ramps, dock boards, and dock levelers. Bluff Manufacturing acquired B&L Structures in June 2010, expanding its portfolio to include steel structures such as, cantilever rack, stairways, free standing conveyor support structures, catwalks, work platforms, caged ladders, and mezzanines.