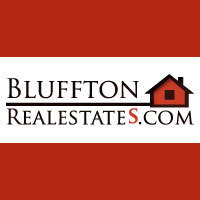 Our vast knowledge of the Internet has enabled our agents to reach a greater market share
Hilton Head Island, SC (PRWEB) October 25, 2009
With the addition of two new licensed agents, Foundation Realty has further expanded their unique ability to provide the most trusted and knowledgeable professionals to set a standard of excellence in Real Estate sales and marketing.
Jerry Homishak, who resides in Bluffton, SC, has had extensive experience with the local real estate market. His close family ties with some of the Lowcountry's premier developers of communities such as Hampton Hall, Hampton Lake and Belfair, give him a unique insight when it comes to meeting the needs of clients in the Bluffton area. Homishak states that, "Bluffton is a different market from Hilton Head. This is a primary residential market that offers some great opportunities for the first time homebuyers as well as those looking to move their families close to the beach. With the eight thousand dollar tax credit and the decline in prices, now is a great time to buy your dream home."
Additionally, licensed agent Judd Tracy has joined the ranks at Foundation Realty to further enhance the resources available to Bluffton clientele. Including real estate, Judd's work background also includes work as a Financial Analyst and Loan Officer. Judd states, "I have seen tremendous growth while living and working in the Bluffton community. I have worked first hand with developers, builders, and business leaders in the area. I couldn't be happier being able to raise my child in such a family-oriented town with the down home Southern charm and feel. Bluffton just has so much to offer and is a fantastic place to raise a family or to retire. I will be more than happy to assist others in finding their dream home in this special, one-of-a-kind Lowcountry town."
"Our vast knowledge of the Internet has enabled our agents to reach a greater market share", said Charlene Neste, Broker In Charge of Foundation Realty. "We give our agents the necessary tools to be successful in today's real estate market. Without a strong internet presence, it is almost impossible to survive in our highly competitive market. Our two major marketing portals for Hilton Head Real Estate & Bluffton Real Estate receive accolades every day."
About Foundation Realty:
Foundation Realty is a Hilton Head Island based real estate brokerage firm specializing in residential & commercial real estate in the Lowcountry for buyers all over the world. Together, Foundation Realty and its real estate presentation portals comprise the Lowcountry's foremost real estate resource, utilizing the most proven and effective marketing technology available to deliver unparalleled results. The top-notch agents with Foundation Realty have a combined experience of over 100 years in Lowcountry real estate and their cumulative knowledge is unsurpassed. Foundation Realty proudly features the most trusted and knowledgeable professionals in the coastal market and strives to continually set a standard of excellence in real estate sales and marketing and client satisfaction.
# # #