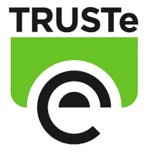 Blurbpoint provides a prompt and professional SEO service that gets the job done and offers great value for money. --- Peter Skuse
Ahmedabad, Gujarat (PRWEB) August 22, 2011
Blurbpoint has achieved the much coveted 9th place as one amongst the top 30 SEO companies in the US. An SEO firm and a firm that claims to offer top notch link building services, Blurbpoint is also a Google Adwords Certified Partner and houses 4 quality professionals who specialize in the same. The company offers to work wonders for businesses of varying magnitudes in terms of bringing in quality and increased traffic to the respective businesses. Through its link building service and PPC campaign it claims to bring about a visible difference in terms of enhanced visibility to the business it has undertaken.
In addition to being a Google Adwords Certified Partner, Elsner Technologies Private Ltd…Blurbpoint's company has become a TRUSTe Certified Company too and is an accredited licensee of TRUSTe® Privacy Seal Program. TRUSTe certification reflects online trust and absolute safety for all the customers and is an assurance of offering online privacy.
Coming in with a tagline 'Achieving your Desired Ranking', Blurbpoint claims to take the total onus on itself for bringing more traffic to online businesses with the help of myriad range of services it offers as a part of its SEO submission services, link building services, social media marketing and SEO services.
When contacted to congratulate on the 9th place it had bagged amongst the top 30 SEO Companies in the US, its Head, Blurbpoint replied, "Yes, our main aim was to creep into the US market slowly, steadily yet firmly and make a positive impact felt through our quality link building services. As an SEO firm we have grown by leaps and bounds with the cooperation of our clients and continue to do so. And I take great pride in announcing that we get referred to for our quality services in SEO, PPC campaign and link building service by our old clients.
When a referral comes to us, it is really heartening and gives us immense pleasure that our clients like our work and encouraging us. This makes us work with more zeal, commitment and dedication. Very soon I have the confidence that we will be able to surge into the top ranks too. And now that we are Google Adwords Certified Partner we can manage the Adwords accounts of our clients too and give our clients the desired exposure on the World Wide Web."
For further details regarding the kind of SEO and link building services that are available from Blurbpoint, log on to http://www.blurbpoint.com. Checkout the various plans and packages that the company offers as a part of its PPC campaign, Link building service, SEO submission service and SEO services.
###