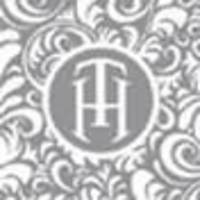 Glasgow, Lanarkshire (PRWEB) December 6, 2009
Blythswood Square, formerly the Royal Scottish Automobile Club and one of Glasgow's most iconic buildings, has been transformed into a luxurious five star hotel, and has opened its doors for business. The £25 million redevelopment of the landmark property has been carried out by Scotland's stylish luxury boutique hotel group, the Town House Collection.
Peter Taylor, Chairman of the group, said: 'Our aim was to capture the glamour of a bygone era whilst showcasing the latest in designer styling as befits this vibrant and sociable city. We are absolutely delighted with the outcome. It has been our privilege to have the opportunity to restore this landmark Glasgow property into a contemporary hotel, retaining the unique features and personality for which it became famous. It's a magnificent building and we look forward to welcoming our first guests."
Blythswood Square overlooks one of Glasgow's only remaining green spaces. The luxury Glasgow hotel will boast 100 bedrooms including six spacious suites and an enticing top floor penthouse complete with rooftop hot tub. It will also house the first luxury spa in Glasgow offering indigenous Scottish treatments, a restaurant, bars, a private screening room and event facilities.
Blythswood Square is, without doubt, one of the most environmentally-friendly hotels in Scotland through the incorporation of renewable energy technologies to achieve reduced carbon emissions. Scottish-based Chard Construction has been working closely with the design team - Ron Galloway Associates, Philip Thomson Associates and Dunwoody Associates - to deliver this landmark project.
The spa hotel in Glasgow has an interior created by Jim Hamilton of Glasgow-based Graven Images, retains its fine architectural features whilst sporting contemporary bespoke furniture by modus, flooring and textiles. This includes the use of Harris Tweed which will be used across chairs, curtains and light fittings. This is the first time this textile has been used for interiors since the QE2 was commissioned.
The Glasgow hotel's restaurant and cocktail bar, formerly the Royal Scottish Automobile Club's ballroom, is impressive with its high ceilings and grand dimensions. However, the atmosphere will be fun and relaxed, a place to enjoy delicious seasonally chosen and locally sourced food and inventive cocktails under the attention of award winning Executive Head Chef, Dan Hall.
The spa at Blythswood Square will open early in 2010 and will champion the latest in cutting edge design offering a number of unique facilities and Glasgow spa treatments. Guests can indulge in bespoke natural treatments using Scotch Thistle extract, Scottish seaweed and a selection of treatments from the luxurious Anne Semonin and ila brands. The spa will be home to Glasgow's only Seaweed Bath chamber filled with healing organic seaweed sourced from the Hebrides. This outstanding spa will also house a Rasul, relaxation rooms, 9 spacious treatment rooms including a double suite, all offering the highest level of comfort and warmth.
Additional highlights within Blythswood Square include the stunning marble bathrooms from Italy by IQ Quadro of Livorno, a 35 metre Salon featuring two original fire places, columns and cornicing with stunning views over Blythswood Square and a private Glasgow Screening Room, the first in a Scottish hotel, which will be furnished in over 40 different designs of Harris Tweed.
There is also the RSAC's original Rally Bar named after the Monte Carlo Rally which started from Blythswood Square in 1955. Over the years many high profile racing drivers frequented the bar and it grew a wide reaching and auspicious reputation. The Rally Bar is being restored to its former glory and is available to guests booking the hotel's event suites.
Scott Taylor, Chief Executive at Glasgow City Marketing Bureau, said: "We are delighted to welcome home one of Scotland most celebrated and modest entrepreneurs, who has helped shape the hotel industry beyond recognition. Peter Taylor's decision to invest in Scotland's largest and most vibrant city speaks volumes about where Glasgow is heading, and its competitive position on the global stage. Blythswood Square is unique and will become a landmark trophy hotel for Glasgow, and one of the city's newest style icons."
Blythswood Square is owned by The Town House Collection, owner of four of the finest boutique hotels in Edinburgh - The Bonham, Channings, The Howard and The Edinburgh Residence. For further information on Blythswood Square or the Town House Collection visit blythswoodsquare.com or townhousecompany.com.
Notes about Blythswood Square

Building purchased December 2006 at a cost of £5 million
Redevelopment started Spring 2007 at a total cost of £20 million
Three phases of opening are
reception, restaurants, event space, 24 bedrooms - November 2009
remaining bedrooms, suites and The Penthouse - December 2009
The Spa - mid-February, 2010
Used a number of alternative technologies to achieve 43% carbon emission saving, including:
ground source heat pump (9 x 100m deep bore holes)
combined heat and power
recycling rain water
micro-double glazed sash and case windows
significant heat recovery systems coupled with a sophisticated building management system
PR Contact
Elaine Howie or Lucy Wheeler
Elaine Howie PR
6a Randolph Place
Edinburgh
EH3 7T
T: 0131 622 3113
E: elaine(at)elainehowiepr(dot)co(dot)uk or luc(at)elainehowiepr(dot)co(dot)uk
# # #