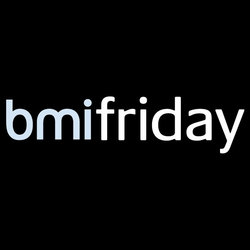 We look forward to offering fantastic discounts to customers every bmifriday.
(PRWeb UK) June 26, 2010
Leading British airline British Midland International (bmi), has launched "bmifriday" - a new monthly promotion which starts today and will run on the last Friday of every month. Customers can get up to 42 per cent off selected fares for five hours only between 12 noon and 5pm.
bmi will offer substantial discounts on specific routes and these will be unveiled at 12pm each bmi friday. The destinations and fares will vary each month and the promotion will include a range of departure airports across the UK. Log on to flybmi.com from midday today for this month's offers and be amongst the first to get a bargain this payday.
To celebrate the launch of bmifriday, the airline will be offering complimentary rickshaw rides from Edgware Road in London between 12pm-5pm today. So look out for the branded rickshaws and enjoy a free journey courtesy of bmi.
The airline is also giving everyone the chance to win a fantastic holiday to Berlin for ten people in partnership with Expedia, Fjord Hotels and Lindemanns Hotel. For a chance to win customers simply need to upload a video at youtube.com/flybmi showing how far they will go this bmifriday! In addition customers can get frequent updates on the promotion via Twitter by following @flybmi
Katherine Gershon, sales and marketing director, bmi, commented:
"We are delighted to be the first British airline to launch such an exciting and innovative promotion. The last Friday of the month is payday for most people so we know that customers will be in the mood to snap up a bargain flight to a range of great destinations.
"We look forward to offering fantastic discounts to customers every bmifriday."
bmi has recently launched new routes from London Heathrow to Berlin and Vienna. bmi now flies five times daily to Berlin and twice daily to Vienna. bmi has also announced the addition of nearly 3,000 extra seats each week to the popular London Heathrow-Aberdeen service from 1st August 2010.
For further information please contact:
Paul Charles / Julia Perowne / Elizabeth Morrison at LEWIS PR on 0207 802 2626 or bmi corporate communications on 01332 854687.
Notes to Editor:
British Midland International (bmi) is the second largest airline at London Heathrow, one of the world's leading international hub airports. Across its mainline route network bmi operates to Aberdeen; Addis Ababa; Almaty; Amman; Baku; Beirut; Belfast City; Berlin; Bishkek; Cairo; Damascus; Dammam; Dublin; Edinburgh; Freetown; Glasgow; Hanover; Jeddah; Khartoum; London Heathrow; Manchester; Moscow Domodedovo; Riyadh; Tbilisi; Tehran; Vienna; Yerevan.
bmi Regional operates to Aberdeen; Birmingham; Brussels; Copenhagen; East Midlands; Edinburgh; Esbjerg; Glasgow; Groningen; Leeds Bradford; Lyon; Manchester; Norwich; Zurich.
bmi is a member of Star Alliance, established in 1997 as the first truly global airline alliance to offer worldwide reach, recognition and seamless service to the international traveller. Its acceptance by the market has been recognised by numerous awards, including the Air Transport World Market Leadership Award, Best Airline Alliance by both Business Traveller Magazine and Skytrax. The member airlines are: Adria Airways, Air Canada, Air China, Air New Zealand, ANA, Asiana Airlines, Austrian, Blue1, bmi, Brussels Airlines, Continental Airlines, Croatia Airlines, EGYPTAIR, LOT Polish Airlines, Lufthansa, Scandinavian Airlines, Shanghai Airlines, Singapore Airlines, South African Airways, Spanair, SWISS, TAM Airlines, TAP Portugal, Turkish Airlines, THAI, United and US Airways. Aegean Airlines and Air India have been announced as future members. Overall, the Star Alliance network offers over 21,050 daily flights to 1,167 airports in 181 countries.
###