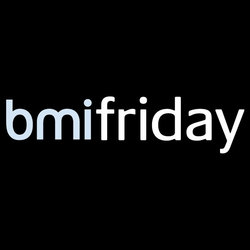 (PRWeb UK) October 29, 2010
The bmifriday flight promotion from leading airline, British Midland International (bmi) gets underway again on Friday 29th October at http://www.flybmi.com.
More great flight discounts, on a wide range of domestic and international routes, will be on offer for five hours only, from 12 midday until 5pm.
Great savings on hotel accommodation, travel insurance and parking from bmi partners will also be available via the airline's website during the five hour promotion.
The routes on offer are:
Flights to Beirut from London Heathrow
Flights to Tehran from London Heathrow
Flights to Damascus from London Heathrow
Flights to Moscow from London Heathrow
Flights to Berlin from Glasgow
Flights to Vienna from Glasgow
Flights to Brussels from Leeds Bradford
Flights to Glasgow from Leeds Bradford
bmifriday successfully launched in June and runs on the last Friday of every month from 12 midday until 5pm on flybmi.com. The initiative gives customers even easier access to some of the world's most exciting destinations and enables quick and easy booking through bmi's website.
Destinations and fares vary each month and the promotion includes a range of departure airports across the UK. Frequent updates on the promotion are available via Twitter by following @flybmi.
Note to editors
British Midland International (bmi) is the second largest airline at London Heathrow, one of the world's leading international hub airports. Across its mainline route network bmi operates to Aberdeen; Addis Ababa; Almaty; Amman; Baku; Beirut; Belfast City; Berlin; Bishkek; Cairo; Damascus; Dammam; Dublin; Edinburgh; Freetown; Glasgow; Hanover; Jeddah; Khartoum; London Heathrow; Manchester; Moscow Domodedovo; Riyadh; Tbilisi; Tehran; Tripoli; Vienna; Yerevan.
The Star Alliance network was established in 1997 as the first truly global airline alliance to offer worldwide reach, recognition and seamless service to the international traveller. Its acceptance by the market has been recognised by numerous awards, including the Air Transport World Market Leadership Award, Best Airline Alliance by both Business Traveller Magazine and Skytrax. The member airlines are: Adria Airways, Aegean Airlines, Air Canada, Air China, Air New Zealand, ANA, Asiana Airlines, Austrian, Blue1, bmi, Brussels Airlines, Continental Airlines, Croatia Airlines, EGYPTAIR, LOT Polish Airlines, Lufthansa, Scandinavian Airlines, Shanghai Airlines, Singapore Airlines, South African Airways, Spanair, SWISS, TAM Airlines, TAP Portugal, Turkish Airlines, THAI, United and US Airways. Air India and Ethiopian Airlines have been announced as future members. Overall, the Star Alliance network offers over 21,200 daily flights to 1,172 airports in 181 countries.
###