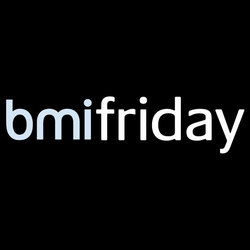 How far will you go this bmifriday
(PRWeb UK) September 24, 2010
After a fantastic bmi Sale, we are pleased to announce bmifriday with more great discounts on offer for five hours only, from 12 midday until 5pm, on a selection of routes including the following:
Flights to Aberdeen from London Heathrow
Flights to Manchester from London Heathrow
Flights to Berlin from London Heathrow
Flights to Cairo from London Heathrow
Flights from Aberdeen to Amman, Beirut, Damascus and Tbilisi (all via London Heathrow)
Flights from Edinburgh to Amman, Beirut, Damascus and Tbilisi (all via London Heathrow)
Flights from Glasgow to Amman, Beirut, Damascus and Tbilisi (all via London Heathrow)
Flights from Manchester to Amman, Beirut, Damascus and Tbilisi (all via London Heathrow)
Substantial discounts on hotel accommodation, car hire and parking from bmi partners are also available via the airline's website during today's five hour promotion.
bmifriday successfully launched in June and runs on the last Friday of every month from 12 midday until 5pm on flybmi.com. The initiative gives customers even easier access to some of the world's most exciting destinations and enables quick and easy booking through bmi's website.
Frequent updates on the promotion are available via Twitter by following @flybmi at http://www.twitter.com/flybmi.
bmi is also giving everyone the chance to win flights for two to any bmi destination. For a chance to win, customers simply need to upload a video at http://www.youtube.com/flybmi around the theme "How far will you go this bmifriday" for further details please view our bmifriday competition page.
Note to editors
British Midland International (bmi) is the second largest airline at London Heathrow, one of the world's leading international hub airports. Across its mainline route network bmi operates to Aberdeen; Addis Ababa; Almaty; Amman; Baku; Beirut; Belfast City; Berlin; Bishkek; Cairo; Damascus; Dammam; Dublin; Edinburgh; Freetown; Glasgow; Hanover; Jeddah; Khartoum; London Heathrow; Manchester; Moscow Domodedovo; Riyadh; Tbilisi; Tehran; Vienna; Yerevan.
bmi Regional is part of the bmi group and operates an all-jet fleet of modern Embraer 135 and 145 aircraft and operates to Aberdeen; Birmingham; Brussels; Copenhagen; East Midlands; Edinburgh; Esbjerg; Glasgow; Groningen; Leeds Bradford; Lyon; Manchester; Norwich; Zurich.
bmi is a member of Star Alliance, established in 1997 as the first truly global airline alliance to offer worldwide reach, recognition and seamless service to the international traveller. Its acceptance by the market has been recognised by numerous awards, including the Air Transport World Market Leadership Award, Best Airline Alliance by both Business Traveller Magazine and Skytrax. The member airlines are: Adria Airways, Aegean Airlines, Air Canada, Air China, Air New Zealand, ANA, Asiana Airlines, Austrian, Blue1, bmi, Brussels Airlines, Continental Airlines, Croatia Airlines, EGYPTAIR, LOT Polish Airlines, Lufthansa, Scandinavian Airlines, Shanghai Airlines, Singapore Airlines, South African Airways, Spanair, SWISS, TAM Airlines, TAP Portugal, Turkish Airlines, THAI, United and US Airways. Air India has been announced as a future member. Overall, the Star Alliance network offers over 21,200 daily flights to 1,172 airports in 181 countries.
For further information please contact:
Paul Charles / Julia Perowne / Elizabeth Morrison at LEWIS PR on 0207 802 2626 or via email: bmi(at)lewispr(dot)com or the bmi press office on 01332 854687 or via email: pressoffice(at)flybmi(dot)com
###