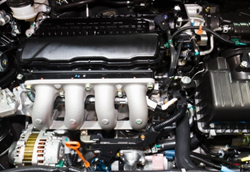 Our company is one of few independent engine resources that sells units direct to American buyers at prices that are under the standard dealer pricing that is marketed by companies online
Chicago, IL (PRWEB) February 25, 2014
The BMW brand of motor vehicles in the North American market is one of the luxury editions that remains popular in used and new condition. The Got Engines company has now included different sizes for BMW 330i used engines that are now for sale online. The 2.0 and 3.0 motor sizes are offered for the first time at http://www.gotengines.com/bmw/rebuilt-bmw-engines.html.
These motors are part of the luxury engine enhancements made to the warehouse inventory for 2014. Different resources are now used to locate BMW, Lexus, Mercedes and Cadillac motors at better prices.
The acquisitions completed by the GotEngines.com company staff this year have made the 2.0 and 3.0 BMW motors possible.
"Our company is one of few independent engine resources that sells units direct to American buyers at prices that are under the standard dealer pricing that is marketed by companies online," said a GotEngines.com company source.
The luxury vehicle market has increased in the U.S. over the past 25 years as more automaker brands have been added for sale. The current demand for used condition motors for BMW and other luxury brands is being met by the Got Engines company as a way to secure more purchasers unable to depend on local dealers for inventory.
"The 330i motors are one new addition to our warehouse inventory reported on our website to give more variety to the public when searching for replacement luxury engines," said the source.
The Got Engines company inventory now available for direct consumer sale on the Internet has been adjusted to include the 2.0 and 3.0 series. The approximate pricing that is attached to every previously owned motor available for domestic shipments can now be retrieved using the programmed price generation system installed at the first of this year.
About GotEngines.com
The GotEngines.com company is one of the leading sources to locate previously owned vehicle engines of any type on the Internet. This company has a dedicated staff of acquisition specialists who help to contribute to the listed inventory available for public research on the company website. The GotEngines.com company support staff is currently available by telephone and through additional contact methods to provide easy solutions for the general public when service is requested. The different inventory promoted by this company continues to provide a fresh source of reliable engines.