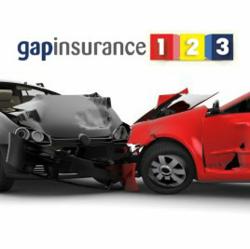 New GapInsurance123 products for cars and motorbikes
Wirral, UK (PRWEB UK) 8 August 2012
Featured specialist insurance provider, GapInsurance123 has announced record sales figures for its recently improved product range. In particular it has seen a growth in purchases in products suitable for prestige manufacturers such as Mercedes, Audi, Porsche and in most significantly, BMW.
The company launched its new product range in the second quarter of 2012, and has seen significant increases in sales of protection for German based manufacturers. This followed products enhancements changes made as a direct effect of feedback taken from vehicle buyers of such vehicles, as a spokesperson for the brand explained.
"We understood from the volume of calls we received, that vehicle buyers we seeking alternative solutions to compare with the BMW Gap Insurance products offered by their motor dealer. We sought to provide a range of protection that offered as wide as wide a choice of cover as possible, as well as giving extended gap cover for those seeking to keep their vehicle for an extended period.
We knew customers understood that savings could be made by buying Gap Insurance for their BMW from an independent insurance specialist. However we have aimed to provide other improved features and benefits.
For example, we now offer up to 5 year Gap protection for Finance and Contract Hire Gap, as well as Return to Invoice and Vehicle Replacement Insurance also. The Gap123 policies can now be cancelled at any time, with a pro rata refund to the policy holder."
The company added that it has also allowed for cost of popular dealer fitted accessories to be included in the gap cover, including items such as paint protection which has been traditionally excluded from cover previously.
One further improvement has been beneficial to one particular type of vehicle purchase, again previously excluded, as the company spokesperson explained.
"We understand that BMW Motorbikes are now extremely popular with motorcyclists in the UK. We have extended our new product range to the two wheel vehicles as well as cars, vans and taxi's. We think this range of asset protection is not available anywhere else in the UK today."
The brand was featured in the Which Report* in for this specialist type of cover in February 2012, where the independent assessment compared the brand, and other online retailers, against motor dealers. The Gap123 brand provided the cheapest gap protection quote on every occasion, something the company is proud of.
"When the report came out this year, we obviously were extremely happy that we had been identified as providing the best UK premium prices. However, the price is only part of the story, and we feel that by improving our cover as we have recently, also provides the consumer with the best level of cover possible as well as the best value premium price."
Gap123 have also announced they are looking to launch further product and system enhancement later this year.
*Note to editors, information taken from Which.co.uk