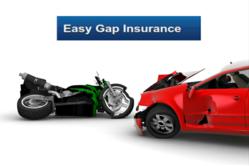 There are a number of options for Gap cover, all of which may be considerably cheaper than from the dealer
Wirral, UK (PRWEB UK) 30 July 2012
Gap Insurance for a BMW, what exactly is it and why would you need it? The brand is well known the world over, however like and other vehicle make it will suffer from depreciation in value of the vehicle. If the vehicle is in an accident, and written off by your motor insurer, then you may only get a 'market value' settlement for the car or motorbike. This figure may be considerably less than the original purchase price, leaving the owner with a significant dent in their personal finances.
This is where Gap can step in, and whilst the product itself is relatively well known these days, the fact that there are different types of protection is not.
Buying Gap cover used to only be possible from your motor dealer. This meant possibly a narrow choice of protection and relatively high premium prices. However in recent years there has been a growth in independent insurance brokers who offer a range of products.
One such specialist is EasyGap, who were highlighted in the Which report into Gap protection* in 2012. They have recently produced a new guide for vehicle owners, aimed at highlighting their options for Gap protection, as a spokesperson for the company explained.
"BMW Gap Insurance offered by motor dealers is normally the return to invoice style cover. This is also offered by EasyGap, but there may be more appropriate levels of cover also.
If you have a lease on the vehicle, then you could opt for Contract Hire or Lease Gap, just to cover any financial liability if the vehicle is written off.
Another alternative to RTI cover is Vehicle Replacement Insurance, which also factors in the inflationary costs of having to replace the vehicle. This is now very popular for high value makes, as factors such as updating models can see higher retail prices, and therefore replacing the vehicle with the same standard will be more expensive"
The GapInsurance123 brand offers a range of products suitable for UK supplied vehicles, both cars and motorbikes. The company has announced record sales this year, with the German manufacturer representing a large part of the business protected, as the spokesperson explained.
"The BMW marque represents an aspirational vehicle, and appeals both to the mainstream and prestige market. Unfortunately like any vehicle they will suffer from depreciation. Protecting with Gap protection is quick and easy, and we hope our new guide will help UK consumers do their homework."
The company also added that consumers looking to buy cover from EasyGap will find they can usually see a significant premium saving when compared with a main dealer. Comparative quotes can be as much as 80% cheaper with on of the leading online specialists, as well as gaining access to longer periods of cover and higher claim limit protection.
The expanded choice of cover also makes it easier for owners to insure in the manner they feel appropriate, when compared to a narrower choice of cover often made available from motor dealers.
All aspects are covered by the new guide highlighted on the EasyGap website.
*Note to editiors - Which report published on Which.co.uk