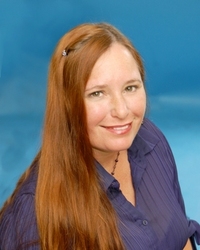 Balance isn't about how much you can juggle it's about saying no to what's not true for you & knowing you will bounce back no matter what ~Bo Bradley
Carmichael, CA (PRWEB) September 15, 2010
Bo Bradley, author of Achieving the Balance Dream, recommends the following simple tips to begin immediately reducing stress and achieve balance:
1. Stop. When you start to feel anxious and overwhelmed, stop what you are doing and pinpoint your area of anxiety. Focus on deep breathes and if you cannot quickly resolve the area of anxiety (like financial pressure), focus on something positive.
2. Slow Down. Take some "me" time out for yourself and focus on being calm. Try a relaxing bath, walk in the park, a nice hot tea or a sunset. Pick something that you enjoy and rejuvenates you.
3. Do something Healthy. Try a cleanse and look at your diet overall. Eating healthy will make you feel healthy. Exercise is a great way to reduce stress as well.
4. Say "No". Don't over commit yourself to imagined obligations. Say no to things/events that are not true for you. This clears the path for the things that you do want to come in to your life.
The newly released book, Achieving the Balance Dream, unlocks 11 secrets to living a life of balance and achieving overall personal well being while succeeding in your professional life. Achieving the Balance Dream teaches simple and practical lessons, like not living in reaction mode and comes complete with easy-to-follow exercises. The most important aspect of this inspirational book is the realism factor as readers will learn practical and easy lessons to put into action in their normal day-to-day activities.
"As a coach, I work with many people without life balance," says Bo Bradley, Certified Dream Coach® and author of Achieving the Balance Dream. "I wrote the book especially for small business owners because when you are trying to survive in this economy the "me" time and family time are the first to slip."
Achieving the Balance Dream is not your typical self-help book and makes no guarantee your life will suddenly be amazing with your only life challenge wondering what to cook for dinner. By reading this book, you will become a proactive driver in your life, learn how to clear out the mental clutter and prepare to take charge and resiliently live your life to the fullest. Achieving the Balance Dream authentically speaks to creating a balance between professional, personal and family life and making it a reality.
"With these eleven secrets, you will achieve life balance by learning practices from how to respond instead of react, to taking into account "me" time makes for better "we" time," says Bo Bradley, Certified Dream Coach® and author of Achieving the Balance Dream. "You are not going to walk away from reading this book and instantly have a balanced life, but you are going to have the tools to make life balance a reality."
###