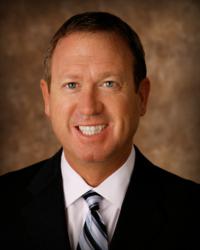 The process to become certified is certainly not easy, but the destination is well worth the difficult ride.
Southlake, Texas (PRWEB) January 05, 2012
Late Tuesday, Southlake Attorney Eric Beal received the news that he was again the member of a select few. In the entire State of Texas, with over 70,000 licensed lawyers, only 7,000 -- fewer than 10% -- hold the distinction of Board Certified. Beal is now one of them.
As the Board's website explains, "Board Certified lawyers earn the right to publicly represent themselves as a specialist in a select area of the law. In fact, they are the only attorneys allowed by the State Bar of Texas to do so. This designation sets them apart as being an attorney with the highest, public commitment to excellence in their area of law."
Already an AV rated attorney by Martindale-Hubbell and a longtime member of the College of the State Bar, which recognizes attorneys who pursue excellence through voluntary attendance of continuing legal education programs, Beal finds Board Certification in Family Law to be particularly satisfying.
"The process to become certified is certainly not easy, but the destination is well worth the difficult ride," says Beal.
The ride is described by the Texas Board of Legal Specialization as "rigorous and thorough" and includes a minimum number of years of practice, a minimum number of years of substantial involvement in an area of law, the completion of a considerable number of approved Continuing Legal Education courses, at least 10 qualified, vetted references, the documentation of extensive and relevant experiences in the field, and a comprehensive, daylong, specialty area examination.
Beal leads the Beal Law Firm, a divorce and family law firm with offices in Southlake, Fort Worth, and Dallas,Texas, which provides representation throughout the Dallas-Fort Worth Metroplex, and elsewhere in the state. Early in his career, Beal worked at the largest law firm in Dallas, having graduated as the Highest Ranking Student (cum laude) from the Baylor School of Law. While in the Marine Corps, prior to law school, Beal graduated with honors from the Field Artillery Officer Basic Course and finished first in his class with a record score in the Military Justice Legal Officer's Course. Beal practices exclusively family law and can be found at http://www.DFWDIVORCE.com.
# # #