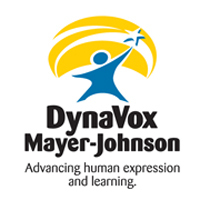 I can create social stories and behavior interventions very quickly. Students read and remember the stories
PIttsburgh, PA (PRWEB) September 3, 2008
Mayer-Johnson announces Boardmaker Plus Player, a tool that that makes it easy for teachers and parents to enhance the learning experience for students with special needs. A software application program, Boardmaker Plus Player turns any Windows-based computer into a powerful tool that engages students in learning using interactive, onscreen lessons and activities created by educators or parents using Boardmaker Plus!
Introduced in 2005, Boardmaker Plus! brings lessons to life and redefines learning for students with special needs by providing interactive lessons that are accessible to all students regardless of cognitive or physical ability. Boardmaker Plus Player takes this to the next level by making it easier and more cost-effective to include more students in every lesson.
Until today, educators and parents had to purchase the complete Boardmaker Plus! software package for each computer used by a student to take advantage of the many interactive Boardmaker Add-on products available or custom interactive lessons, activities and games created by teachers and parents. Boardmaker Plus Player provides advantages to everyone involved in the learning process:

Special educators are able to spend less while giving every student access to the curriculum and fostering additional opportunities for learning.
Parents now have an easy way to bring accessible, interactive activities to their child at home, reinforce lessons learned at school and continue skills development when school is not in session.
Students have the opportunity to become more engaged and actively involved in the learning process.
Over 100,000 special education professionals and parents have come to rely upon the Boardmaker family of products to help children challenged by significant speech, language and learning disabilities achieve academically and socially. "I can create social stories and behavior interventions very quickly. Students read and remember the stories," said Sara Bins, a primary special education teacher. "No classroom should be without Boardmaker Plus!"
Boardmaker Plus Player is available for Windows-based computers and retails for $125. Volume discounts are available. Through October 31, 2008, Boardmaker Plus Player will be offered at an introductory price of $79 for a single copy.
The company has also announced a promotion to give away three copies of Boardmaker Plus! each month. Learn more.
About Mayer-Johnson:
Mayer-Johnson is the developer of the dynamic software products and symbols designed to enhance the learning process for special needs students allowing them to achieve their full academic potential. In addition to the company's flag ship products, Picture Communication Symbols (PCS), a comprehensive symbol set used for communication displays and instructional purposes, the Boardmaker Software Family which provides a flexible platform on which to create interactive lessons and learning tools, and Speaking Dynamically Pro, a dynamic communication and instructional software program, the Mayer-Johnson product portfolio includes a wide range of materials for professionals working with people with disabilities.
###