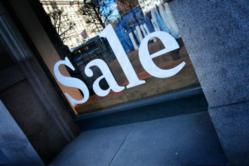 Los Angeles, CA (PRWEB) November 22, 2012
As reported on MSNBC to be first in line at a Los Angeles Best Buy, "people would have had to get to Best Buy last Monday morning, the first guy in line will have waited nearly two weeks to get the deal that he came for." While crazy to some, it seems that this years Black Friday will break records in regards to how early shoppers are lining up, an approximate "4% increase since last year." Not only are these shoppers determined to be first but they come prepared for the cold nights ahead wearing bizarre overnight apparel such as Boardshorts, wetsuits, and surfing rash guards. With them are lawn chairs, coffee, dvd players, xbox's and backpacks filled with various forms of entertainment to help get through the long hours of waiting.
As the country prepares for the most fruitful holiday of the year, another thought resides in the back of everyone's mind; where are the best sales and what is the best way to shop on the infamous Black Friday. As the days draw closer, people anticipate the rapid approach of the number one sales day of the year and contemplate the most successful way to spend both time and money.
Some people, such as J.D. Dean of Myrtle Beach, enjoy the anxiety waiting brings, so much that "he even told his new employer eight months ago that he needed this week off." Another customer Janelle Bisner, "took vacation days" in order to claim her spot outside a Los Angeles Best Buy five days prior to Black Friday proudly stating, "I'm ready." While excited Black Friday shoppers such as these strategically guard their posts in line days prior to Black Friday, online shoppers get to browse products and make purchases in a healthy more time efficient way. The internet has become a substitute for people in many aspects of their life, why not utilize the web to avoid the long lines and wait promised to consumers on the most stressful shopping day of the year, Black Friday.
Many on-line companies hold sales the week of Black Friday, offering the same sought out savings as mega-stores, but with the convenience of never having to leave home. On "Sunday, Amazon announced that they will have new Black Friday and Cyber Monday deals online every day until Black Friday for customers to take advantage of." By utilizing internet shopping, a consumer is enabled to enjoy the holiday season by getting shopping done quickly. Therefore having more time to participate in family outings such as ice skating, skiing, riding the waves wearing Hurley boardshorts (for those of us in Southern California), watching football or playing a game of monopoly.
Whatever the tradition, don't let Black Friday take precedent over quality time spent with family. Thanksgiving means: food, family, friends and fun. Replace that hunger for sales, with some traditional turkey and stuffing and celebrate the holiday the right way.