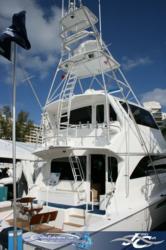 Boat Loans Dot Com goes Big
Sewell, NJ (PRWEB) February 26, 2013
Another powerhouse domain (YachtFinancing.com) has been acquired by Rising Tide Media llc.
With the latest addition of YachtFinancing.com, it brings a very unique solution to consumers in need of Boat Financing and Yacht Loans by ultimately giving them the Lowest Boat Loan Interest Rates around. Their goal with Boat Loans and Yacht Finance is customer support. Reps are available to answer questions and also walk customers through the loan process.
Boat Loans dot com provides an Online Boat Loan Application. They provide Boat Loans, Yacht Loans, Used Boat Loans, Boat Documentation services and Boat Loan Refinance. They also have free tools such as a Boat Loan Calculator which will help you determine your monthly Boat Loan Payment. They offer the flexible Boat Loan Rates and Terms, short and long term, its simple free and easier than ever to Apply for a Boat Loan these days.
Since Rising Tide Media llc. acquired the domain name yachtfinancing.com, Rising Tide Media llc. has set it up to redirect to boatloans.com. Over the next month Rising Tide Media llc. will build out a simple website for yacht financing with all the tools to help the consumers.
About Rising Tide Media llc.
Rising Tide Media llc. owns and operates sites like http://sportfishermen.com. Unlike most companies who offer web services Rising Tide Media can show you results. Rising Tide Media can show you sites they personally own that produce income. We offer consulting, web hosting, web design, programming, phone apps, advertising campaign management and domain name acquisitions.