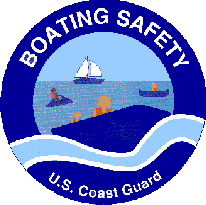 As boating season enters full swing make sure to follow easy boat safety tips to keep passengers and equipment safe and secure.
Baltimore, MD (PRWEB) June 03, 2013
Summer means boating season is in full swing in many locations throughout the country. Whether it's on lakes, rivers or oceans, boating is one of the premier American pastimes, but with the enjoyment of boating comes a high level of responsibility. The safety and security professionals at AlarmSystemReport.com created a list of tips that are ideal for boaters to keep in mind, in order to have fun and remain safe. AlarmSystemReport.com is a leading provider of alarm system reviews of the top alarm systems companies in the country.
1. Always be aware of the weather. The spring and summer weather can be very unpredictable, and while the skies can be clear and blue one minute, the weather could quickly change and create a dangerous situation. Always check weather conditions and forecasts prior to leaving on any boating excursion, even if it's a short one. If any indicators such as darkening skies, dropping temperatures or increasing winds are noticed, it's best to head to safety immediately.
2. Create a checklist that can be used before departing. The list can include everything from emergency supplies to food and snacks, and will help the boaters be more prepared for situations as they arise.
3. Consider installing an alarm system on a boat. Boats are a prime target for theft, whether they're left idling, or even when they're parked in a garage or driveway, so alarm systems are a good idea for boats of any size. Alarms can also protect the valuables on the boats, such as electronic equipment.
4. It's important that boaters of any caliber know how to swim. Even if a boater never plans to get in the water, he or she should know how to swim in case of emergency. This also includes children that may be on board.
5. Complete a boating course. Boating courses can offer valuable information on a variety of subjects from maintenance to how to handle an emergency, and even experienced boaters should consider taking a course to maintain the highest possible level of safety.
6. Take advantage of Free Vessel Checks which are offered by the U.S. Coast Guard. The Coast Guard will perform free checks on boats of any size and type in order to ensure they meet specific regulations. Additionally, the Coast Guard specialists can provide tips to boaters to make their experience not only more compliant but also safer, overall.
About AlarmSystemReport.com
AlarmSystemReport.com is the leading third-party provider of information pertaining to the home alarm system industry. The site provides reviews and rankings of alarm systems and specific equipment, such as DIY alarm systems.