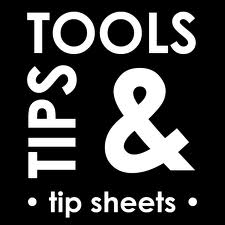 Boats are easy targets for valuables and thieves can easily target them. Following simple tips can help prevent these types of crimes.
Miami, FL (PRWEB) May 02, 2013
Spring is quickly approaching, and as warmer weather occurs, more people resume outdoor activities, including boating. Boating is a favorite warm weather pastime for residents throughout the country, and while owning a boat can be a great experience, it is also costly to purchase a boat, meaning the theft of a boat can be particularly detrimental, particularly if the boat isn't insured.
In fact, many boat owners don't consider the possibility of the theft, but boat theft is one of the most common crimes that occurs in the United States each year, and the lack of safety precautions many boat owners take often leave the watercraft susceptible to being stolen.
Alarm System Report, a website that provides alarm system reviews, created a list of tips for boat owners to avoid being the victim of a theft this spring and summer.
1. Install an alarm system. There are a number of DIY alarm systems that can be used on boats, and just as having an alarm system present in your home can prevent the threat of theft, it can also deter thieves when it comes to a boat. Installing an alarm system on a boat can be as simple or as complicated as the owner would like it to be, and there are a number of alarm options, ranging from simple and inexpensive, to complex and expensive.
2. Never leave a boat unattended with the keys in the ignition. This may seem self-explanatory, but often boat owners will leave their boats wide open to theft by leaving the keys in the ignition, if they are in a location where they feel as if theft is not a threat. Unfortunately, theft is always a threat, and a boat should not be left unattended.
3. Mark a boat and all equipment with an engraving pen. Marking the boat and its equipment with the hull number and your driver's license number might not necessarily deter a theft, they will make the process of recovering stolen items easier.
4. When storing a boat, ensure that it is in as secure a location as possible. When a boat is stored a home, keep it in a locked garage, that is completely out of sight, if possible. If storing a boat offsite, choose a location such as a secure storage facility or ministorage warehouse. If storage in a secure location is not a possibility, and a boat is parked in a driveway or carport, block the boat in with another vehicle, and turn the nose of the boat so that it is facing inward, instead of outward, which will make a theft slightly more difficult. If a boat is stored outdoors on a trailer, remove at least one of the trailer's wheels.
About AlarmSystemReport.com
AlarmSystemReport.com is a site that provides reviews and rankings of alarm system companies from throughout the country. The site is a trusted, independent resource for everything related to the home alarm industry, including news, tips, discounts and coupons.