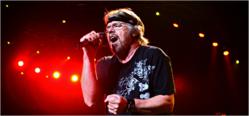 Don't sit around 'like a rock' and miss your chance to get your Bob Seger tickets.
San Jose, CA (PRWEB) November 15, 2011
After completing the first leg of a tour that drew close to a half million fans, rock legend Bob Seger is embarking on a 20-show North American romp that will run through December 30th. Top Notch Seats, the premier Bay Area ticket broker, is proud to announce the availability of Bob Seger concert tickets for each of these 20 shows.
Bob Seger continues to deliver memorable hits from a multitude of eras and social climates to thousands of passionate fans in cities all across the country and Canada. The 66-year-old's still got that old time rock 'n' roll voice—gruff, and ready to thrust into fourth gear at any moment.
Tickets to the Bob Seger concerts at San Francisco Bay Area's Oracle Arena on December 21st and the spacious and comfortable Staples Center in Los Angeles on December 28th are sure to be limited in quantity, so the time to buy Bob Seger concert tickets is now—and Top Notch Seats can help.
Like many successful rock musicians that came into the spotlight in the 1960s, Seger had humble beginnings, and his music reflects his blue collar roots. Seger attained well-deserved national fame in 1976 with the release of the album "Night Moves," for which he received a great deal of critical acclaim.
In the three-and-a-half decades since "Night Moves," Seger has periodically toured North America, frequently to sold-out venues full of passionate fans.
"Don't sit around 'like a rock' and miss your chance to get your Bob Seger tickets," said Paul Hillig of Top Notch Seats. "Just go to http://www.TopNotchSeats.com for great tickets at resonable prices."
For more information about the Bob Seger concert tour or any other concert or sports event, visit Top Notch Seats online at TopNotchSeats.com.
About Top Notch Seats
Top Notch Seats is located in Campbell, California, adjacent to the city of San Jose, in the heart of Silicon Valley. TNS has been in business since 1993, providing quality seating and tickets to all major concerts, theatre and San Francisco Bay Area sports events in the San Francisco Bay Area and nationwide.
Top Notch Seats specializes in providing Bay Area concert tickets with a wide variety of seating options to customers, which enables them to choose their favorite vantage point. TNS is a licensed Bay Area ticket broker engaged in the business of buying and selling first-rate tickets. They do not sell tickets at face value; ticket prices are often well above face value and reflect the cost of obtaining quality seating.
###