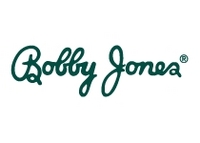 Woodford Global PLC has both the track record and ambition to drive forward the expansion of our business throughout Europe and South Africa.
Preston, Lancashire (PRWEB) December 18, 2007
From 1 January 2008, Woodford Global PLC will become the first company in Europe to manage both Bobby Jones hardware and apparel ranges under two separate licenses granted by the Bobby Jones Golf Company and Hartmarx Corporation respectively.
The licenses will see Woodford Global PLC govern the distribution of prestigious Bobby Jones branded products across Western Europe and South Africa.
Raymond Giuriceo, Managing Director of International Licensing and Vice President of Hartmarx Corporation, said: "Europe is one of our primary assets and we felt the time was right to place the future management of Bobby Jones with a company that knows and understands luxury brands.
"Woodford Global PLC has both the track record and ambition to drive forward the expansion of our business throughout Europe and South Africa."
No other company can lay claim to the Bobby Jones heritage and pedigree, and the agreement with Woodford Global PLC is a major step in the expansion of the brand.
Dr Henry Clemmey, Group Managing Director of Woodford Global PLC, said: "Bobby Jones was a legend with a legacy that typifies the spirit of true sportsmanship.
"However, it is not just about the great man himself, but about the use of the finest materials available, together with cutting edge design and technology in order to deliver and exceed the expectations of quality and performance required by today's sportsmen and women. This thinking, recognized by professionals and amateurs alike is embodied in the range of Bobby Jones sports clothing, fashion clothing, accessories and golf equipment."
Woodford Global PLC was founded by one of the UK's leading entrepreneurs Stephen Daubney to invest and manage his diversification plans. The company's multi-faceted portfolio includes sports, lifestyle and leisure brands and is based in state of the art headquarters in Preston.
Mr Daubney said: "It is Woodford's intention to build relationships and work closely with premium brands around the world and Bobby Jones possesses this quality and heritage that we are proud to be associated with."
About Bobby Jones
Robert Tyre Jones is considered the greatest amateur golfer of all time. He won 13 major championships concluding in 1930, when he won all 4 major tournaments of that era, the only Grand Slam in the history of golf.
The stylish and high performance golf hardware and apparel ensure that his legend lives on.
About Woodford Global PLC
Woodford Global PLC is a fast-growing, dynamic company with a diverse portfolio of brands from the sports, lifestyle and leisure industries. The success it has achieved has largely been due to the core values it stands for - integrity, excellence, performance and innovation, together with being passionate about the industries in which it operates.
Woodford Global PLC is part of the Woodford organization, which also includes Woodford Group PLC, the UK's largest and most successful land acquisition, remediation and residential development company.
Visit http://www.woodfordgroup.com for more information.
###