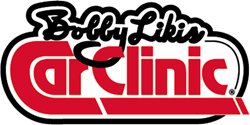 The demonstrations (in our automotive service shop) and tests (conducted in a controlled laboratory environment) indicate that Purple Ice® outperforms as a superior radiator conditioner. -Bobby Likis
(PRWEB) September 03, 2014
Bobby Likis, host of nationally syndicated car-talk program "Bobby Likis Car Clinic," released his evaluation of Purple Ice®, a high-performance radiator conditioner, vs. a leading competitor. The full review, which includes demonstrations conducted by Likis himself, is posted on Likis's You Tube in high-definition video. Likis dedicated a part of his 15,000-square-foot automotive service shop, Bobby Likis Car Clinic/PreRepair®, as a "real-world" laboratory to observe Purple Ice®'s properties as a surface tension reducer (which helps lower engine temperatures) and as a corrosion inhibitor.
Results of Likis's demonstrations verify the results from three ASTM industry standard engine coolant performance tests, conducted in a controlled laboratory environment by a leading OEM-approved, third-party tester. Likis's "show-and-tell" style experiments—using Purple Ice® vs. a leading competitor—test both products' wetting agent/surface tension reducing components as well as foaming tendencies.
Likis concludes, "These demonstrations and those tests conducted in a controlled laboratory environment indicate that Purple Ice® outperforms as a superior radiator conditioner in more effectively lowering radiator temperatures and preventing corrosion, especially important with today's aluminum alloy engine components."
For access to the full video, drive to Likis's Royal Purple, Purple Ice® Review.
About Bobby Likis Car Clinic and the Car Clinic Network:
Bobby Likis Car Clinic is the largest car-talk program/network on commercial radio, multiple web audiocasts, live video streaming webcast, podcasts (including iTunes), iPhone, chat room, YouTube, Facebook, Twitter, American Forces Radio Network & television. Car Clinic can be heard and seen in high-definition video on Saturdays, 10a-12n ET, live at WatchBobbyLive.com, on Facebook.com/BobbyLikis and on YouTube.com/BobbyLikis. Host Bobby Likis is the only car-talk host on commercial multi-media platforms named for five consecutive years to the "Talkers 250," the prestigious list of the top 250 talk-show hosts in America. Likis also owns and operates a 15000sf automotive service center, whose awards include "Best Automotive Service Shop," "Best Oil Change," and most recently, "Best Reputation in Automotive Service."
About Royal Purple:
Royal Purple is the world's leading lubricant company: The Performance Oil That Outperforms®. Its product portfolio includes a complete line of premium synthetic lubricants and performance chemicals for automotive, commercial trucking and industrial applications. With its proprietary Synerlec® technology serving as the cornerstone for most of the company's products, Royal Purple lubricants excel in head-to-head performance tests by outperforming the competition. For additional information about Royal Purple, visit RoyalPurple.com or call toll-free 888-382-6300. Like us on Facebook (Facebook.com/OfficialRoyalPurple) and follow us on Twitter (Twitter.com/Royal_Purple).