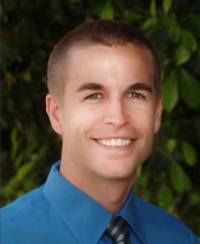 Scottsdale, AZ (PRWEB) March 01, 2012
Finding your dream home in the Valley of the Sun need not be a chore. With the help of a real estate professional like Robert Kelley who knows the area inside and out, it won't be long before you are coming home to Gainey Ranch real estate. With the goal of sharing his inside information about the neighborhoods and communities of the area as well as making real estate transactions simpler for both home buyers and sellers, Robert Kelley has just launched his new website, BKSellsAZ.com.
Featuring all the important information that can make buying and selling one's home easier, the new website is an immense resource that online users should take advantage of. Whether you are in the market for Camelback golf course homes or Scottsdale mountain homes, you'll find the community information within the pages of the website useful. As Scottsdale is a dynamic and growing locale, it isn't unusual to find a variety of real estate that caters to families, students, young couples, professionals, and retirees.
"Whether your passion lies in the outdoors, playing a round of golf, taking in some culture, or feasting on fine cuisine, you'll find that Scottsdale doesn't disappoint," shares Robert Kelley. "From many of the DC Ranch golf homes currently available on the market, it is easy to explore all the merits of this wonderful city on my new website." As the new website features an easy-to-use and updated MLS, interested clients can search for a number of real estate options that match their needs at any time.
Find out more about Desert Mountain AZ real estate and the various communities of Scottsdale, Arizona by visiting BKSellsAZ.com.
###