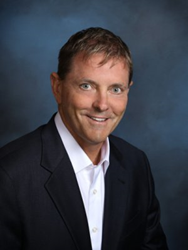 "Conflicted advice from Wall Street, market volatility, soaring healthcare and education costs, and rising prices and taxes, all pose great challenges to individuals and families who really just want to live a good lifestyle."
Danbury, Connecticut (PRWEB) July 26, 2017
Robert Reby, CFP®, CEO of Reby Advisors, headquartered in Connecticut with offices in New York and Florida, released his second book, "Wealth Redefined: Charting the Way to Personal and Financial Freedom," on July 25, 2017. Reby describes the book as "a financial planning doctrine for achieving lifestyle goals, happiness, and health – despite the myriad of dangers in the world today."
"Conflicted advice from Wall Street, market volatility, soaring healthcare and education costs, and rising prices and taxes, all pose great challenges to individuals and families who really just want to live a good lifestyle."
Throughout "Wealth Redefined," Reby draws on his thirty-plus years of experience as a financial planner to deliver practical advice on how to address these risks.
He also explores the concept of "behavioral risk" and how investors may avoid buying high and selling low. The text recalls the Great Recession when people pulled their money out of the market, rather than taking advantage of other people's mistakes:
"…getting out for just one year – which seems like a reasonable idea given all of the fear at the time about the impending collapse of the entire economy – damaged the investor's portfolio forever. You can never turn back the clock and get those returns back."
Reby believes that wealth "means different things to different people," and his latest book is designed to provide readers with a framework for identifying their own unique version of financial independence, and gain the knowledge they need to achieve and sustain it.
The book will be available at Amazon, the Barnes & Noble website, WealthRedefined.com, and at numerous independent online bookstores.
About the Author:
After graduating from James Madison University with a B.A. in Finance in 1985, Robert J. Reby founded Reby Advisors (http://www.rebyadvisors.com). Under Bob's leadership, the firm has grown from a local financial planning firm into a wealth management practice that has created a national footprint with offices in Connecticut, New York, and Florida.
He has been recognized by Barron's as one of America's Top Financial Advisors and the top independent financial advisor in Western Connecticut*. Bob has also appeared on variety of media including CNN, CNBC, FOX-TV, Business Week, Fortune, Investor's Business Daily, Forbes.com, and many others.
Bob's commitment to improving lives through financial education inspired him to author his first book Retire Without Worry (2004). His firm has been a community leader on this issue as well, hosting numerous complimentary events including the annual economic symposium "The Economy and You".
Contributing Author:
Gregg Ruais is a managing member with Plan2Profit, a consultancy specializing in marketing and communications strategy. He has been writing professionally since 2004, collaborating with financial companies, market research firms, and numerous digital publications. He and his wife and two children live in Stamford, Connecticut.
Award Disclaimer:
*The formula Barron's uses to rank advisors is proprietary. It has three major components: assets managed, revenue produced and quality of practice. Investment returns are not a component of the rankings because an advisor's returns are dictated largely by the risk tolerance of clients. The quality-of-practice component includes an evaluation of each advisor's regulatory record.