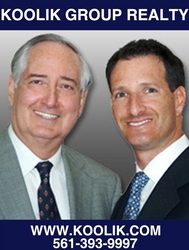 Boca Raton, FL (PRWEB) November 22, 2010
The Boca Raton Executive Club, one of the top networking groups that meets at Woodfield Country Club in Boca Raton, is excited to announce its guest speaker for the December 1st meeting: John Ferber. The Boca Raton Executive Club meets the first Wednesday of each month at 12:00 noon at Woodfield Country Club in Boca Raton, Florida.
"We are excited to have such a young successful entrepreneur join us as our guest speaker," said Boca Raton real estate agent and founder of the networking group, Elliot Koolik.
John Ferber is widely known as an online marketing futurist and innovator. These days, he is a dedicated philanthropist and entrepreneur.
As a pioneer of the digital world, Ferber co-developed the world's first interactive multiple player video game called "HoverRace." He also developed a software product called "ClickTracker," which laid the foundation to tracking and measuring sales on the internet.
John and his brother Scott were co-founders of Advertising.com, which was acquired by Time Warner and its subsidiary AOL in 2004 for $496 million dollars. Advertising.com is one of the world's largest interactive marketing services companies. Under John's direction as Chief Product Officer, Advertising.com's products and technologies set the trend for the industry. Advertising.com has been considered the prototype for online marketing, winning numerous awards such as ClickZ's "Best Optimization Technology" (2002) and "Best Advertising Network" (2004).
In recent years, Ferber has used his creative genius, time and resources to develop new methods of using the internet to help people. In 2007, he started MicroGiving.com, which allows individuals to donate funds online to an individual, a family, or a charity. The goal is to unmask the impersonal veil that isolates donors from the recipient and cultivate organic, life-changing relationships. Not only does this organization provide individuals with the ability to raise funds for causes that are dear to them, it allows individuals to channel their passions, projects, ideas or dreams into something that can help others.
Ferber is co-founder of Domainholdings.com which seeks to enhance it's client's digital footprint by offering a wide variety of internet marketing strategies, including domain management, hosting, content creation, design, keyword optimization, SEO, lead management & conversion, PPC, analytics, as well as a wide variety of effective search engine marketing strategies and leading web site marketing tips.
His impressive resume also includes being named "Entrepreneur of the Year" by Ernst & Young LLP, Washington Techway "Top Executive Under the age of 30" and IT Recruiter Magazine's "Top Techies to Watch."
Ferber is originally from Baltimore, Maryland and currently resides in Boynton Beach, Florida.
About the Boca Raton Executive Club
The Boca Raton Executive Club was founded by Elliot Koolik of Koolik Group Realty. The concept behind the Boca Raton networking group is to network with successful professionals, business executives and entrepreneurs from Woodfield Country Club and the greater Boca Raton area. To hear more about our guest speaker and to network with local professionals in the greater Boca Raton area, please contact Elliot Koolik at EKoolik(at)Koolik(dot)com or Jason Solodkin at (954) 873-1001 or Jason(at)fdrfinancialgroup(dot)com. If you would like to join, please visit http://www.bocaratonexecutiveclub.com or the Club's Facebook Page.
###