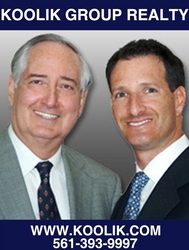 Boca Raton, FL (PRWEB) July 13, 2010
When Boca Raton realtor Elliot Koolik is not taking clients to view homes for sale on golf courses in Boca Raton, Florida, he is helping bring awareness to the Papanicolaou Corps For Cancer Research, Inc. When this tri-athlete steps up to the starting line at the Ironman Florida in November, (2.4 mile swim, 112 mile bike, 26.2 mile run) he won't be competing just for himself, he'll also have raised awareness and money for the Papanicolaou Corps for Cancer Research, Inc which will also benefit the: Woodfield Cancer Research Unit. Koolik has been extremely passionate about the Woodfield Cancer Research Unit since its inception and will be racing to meet his fundraising goal of $10,000.
Boca Raton realtor, Elliot Koolik is raising money through the Janus Charity Challenge, an innovative program designed and sponsored by the investment management firm, Janus. The program was designed to motivate Ironman athletes to use their race experience to raise money for charity. However, unlike other race fundraising programs, there is no pre-determined beneficiary. Instead, Janus Charity Challenge participants may choose their favorite nonprofit organization as their beneficiary. Since the program's inception in 2001, tri-athletes have raised more than $42 million for hundreds of charities throughout the United States.
"Through their generosity and commitment, Janus Charity Challenge athletes are making the most of a great fundraising opportunity" said Casey Cortese, AVP of Janus Corporate Sponsorships. "These tri-athletes are taking their race to a higher level by providing much-needed support for nonprofit organizations throughout the country."
"Cancer does not see race, color, ethnicity or age; it can have an impact on big and small. It affects all of us and I wanted to support these strong and persevering individuals who fight a battle on a daily basis against this insidious disease. I also wanted to assist the Papanicolaou Corps through our local unit, Woodfield Cancer Research; as well as, challenge myself to strive for what others find difficult or unattainable." stated Elliot Koolik, Boca Raton realtor and president of the Koolik Group. "When not taking clients around the community and showing great homes for sale on golf courses in Boca Raton, Florida, I'm running and biking these communities training and preparing for this race."
Koolik hopes you will support his fundraising efforts and help him reach his goal of raising at least $10,000. To make a contribution, go to http://www.januscharitychallenge.com and click on "How to Donate."
The Ironman Florida will be held in Panama City Beach, Florida on November 6th 2010. You can track Elliot Koolik's progress on race day live on http://www.ironmanlive.com.
About Koolik Group Realty:
Koolik Group Realty are recognized as one of the top Boca Raton realtors specializing in golf course homes for sale in Boca Raton, Highland Beach and Delray Beach, Florida in Woodfield Country Club. While the Koolik Group real estate agents are active in all of Palm Beach County, they focus on greater Boca Raton, Delray Beach and Highland Beach. The team has sold over $440 million dollars in real estate by offering their clients a unique marketing plan for their home and an unparalleled level of customer service. For more information about the group, please visit http://www.koolik.com.
# # #