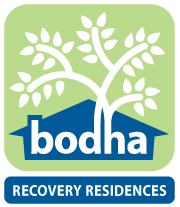 We are very excited to bring Vista House into the Bodha network of providers safe, quality residential recovery living.
Los Angeles, California (PRWEB) January 04, 2012
Vista House is now part of the Bodha Recovery Residences Network and will abide by the same standards as all Bodha Recovery Residence homes, says Seth Wiles Director of Operations for Bodha Recovery Residences. "We are very excited to bring Vista House into the Bodha network of providers safe, quality residential recovery living. The new home is located in a great neighborhood close to recovery meetings, outpatient services, shopping and transportation. Vista House will operate under the same standards as our other homes located in San Francisco."
Vista House is the same type of Recovery Residence (sober home) as Taraval House which is located in the Sunset District of San Francisco. The home is considered "affordable upscale" and has great amenities. Vista House and Taraval House fill a need in the world of sober living. When asked to expand Mr. Wiles explained; "Los Angeles is filled with luxurious sober homes as well as the more affordable homes." Vista House falls in between these two models. "Our homes are warm, inviting & comfortable. The home has plasma TVs in all the bedrooms, living room and dining room. The house has wireless internet, premium cable TV, included washer and dryer, fully stocked kitchen for preparing meals, BBQ and a beautiful backyard for socializing, etc..."
Vista House offers semi-private and private rooms, is walking distance from Melrose Avenue and has ample parking. The home has two house managers (as all Bodha Homes have) who oversee the day-to-day operations of the house. All residents agree to abide by Bodha Recovery Residences standards which include; random drug screenings, attending recovery based meetings of their choosing, attending nightly house meetings, etc… More can be learned about Taraval house, Vista House and Bodha Recovery Residences by visiting Sober Housing USA.com.
About Bodha Recovery Residences:
Bodha Recovery Residences is a San Francisco based sober home company that specializes in upscale recovery residences. Bodha was founded on the idea that there is a better solution for those working on their recovery from drug and alcohol dependence. Bodha is dedicated to offering the opportunity for long-term recovery in clean and comfortable surroundings. We work closely with treatment centers all over the country to ease people's critical transition from primary treatment back into mainstream living. More can be learned about Bodha Recovery Residences by visiting the Common Questions Page on our website.
###