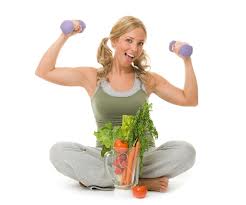 A complete 60-day money back guarantee is offered to anyone that applies the detox methods and is unsatisfied with their health results.
Miami, Florida (PRWEB) September 10, 2012
Body detox is something that is not a fad or the next big dieting craze. Medical researcher and author, Jenelle Jordyn, knows from her own experience how important cleaning the body naturally is to personal health. Jennelle's new book, Body Detox Dieting: Learn to Cleanse Your Body Naturally, is now available for immediate download. This book is offered in e-book and print format to help those struggling with illness or fatigue to learn how to cleanse their body naturally.
According to medical research, excess toxins in the body are the first sign of a looming medical problem. Chronic fatigue, weight gain and irritability are some of the symptoms that a person can have when the body is filled with toxins. Overeating processed and high sugar based foods are just two of the biggest contributors to toxic buildup in the human body.
As Jenelle explains in her book, healing the body naturally is something that any person can do by making some simple day-to-day lifestyle changes. While doctors recommend more consumption of fruits and vegetables, natural minerals that could be missing from meals that are consumed each day could prevent the body's ability to fight toxins. The Body Detox Dieting book reveals what foods should be avoided and what foods should be increased to have a natural balance of health.
Toxic buildup in the body can also wreak havoc on the skin, hair and vision of someone with dangerously high toxic levels. Medical research has linked diseases such as cancer, heart disease and organ failure to toxins that have built up over a period of time and attack the body. A complete dieting strategy is revealed in the Body Detox Dieting book to help anyone get the right mixture of good foods and eliminate the bad foods that can contribute to poor health, vision and body aches.
One of the plusses of a body detox is the natural increase in energy. Some people that have high toxins and do not know it rely on B vitamins and other sources of false energy. When the body has removed all toxins according to Jenelle's book and research, energy levels soar naturally and will be sustained for longer periods of time without requiring artificial sources for replenishment.
A person interested in a completely natural and an at-home holistic approach to detoxing the body could benefit form reading the Body Detox Dieting book now available at this link for purchase.
About Body Detox Dieting book
Jenelle Jordyn is a nutritionist, medical researcher, author and holistic detox expert. The new Body Detox Dieting book was written based on medical facts and Jennelle's own experiences for cleaning the body naturally. This complete and informative guide includes recipes and other health bonuses to help provide a holistic roadmap for anyone to follow that is interested in living a healthier lifestyle. A unique add-on to the Body Detox Dieting book is a complete 60-day money back guarantee is offered to anyone that applies the detox methods and is unsatisfied with their health results.