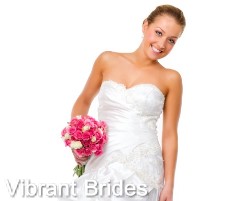 Vibrant Brides, a New Fitness & Wellness Program is Preparing Brides For Their Big Wedding Day
Los Angeles, CA (PRWEB) June 23, 2012
Celebrity fitness company Body by Sasha, founded by former Miss Fitness Sasha Van Duyn, announced today the release of "Vibrant Brides". The Los Angeles based company has designed "Vibrant Brides" to help women of all shapes and sizes to look radiant and feel beautiful for their big wedding day.
The program is a combination of light weight exercises, dance and coordination movements, stretching and breathing exercises combined with a fresh juice nutrition program. It is designed to counterbalance the stress that planning a wedding can create and helps the bride feel good about herself, decompress and rejuvenate her energy.
Body By Sasha can be found online at http://www.bodybysasha.com
About Sasha Van Duyn
Sasha Van Duyn, founder of Body By Sasha, has been in the fitness industry for the past 15 years. She has won a Miss Fitness Austria title and worked with numerous celebrities including Alicia Silverstone, Verdine White (Earth, Wind & Fire), Lional Wigram. (Executive Producer - Harry Potter, Sherlock Holmes, August Rush), Russel Brand, Chris Botti (Trumpet Player - Sting, Josh Groban, Steven Tyler, Yo-Yo Ma, John Mayer), Frank Oz (Star Wars) and more.
About PartyPOP.com:
PartyPOP is the largest party, wedding and event planning online network.
Before the Internet era, the professionals at PartyPOP.com were successful hands-on party planners and special event producers. For more than a decade PartyPOP has translated 30 years of party planning experience onto the Internet. Millions of vendors are listed on the network consisting of 60+ websites and tens of millions of customers have used the network to plan their parties, weddings and events. PartyPOP.com also provides party and event related tips, themes and ideas, as well as a free full wedding planning software called Seating Arrangement.
About Free Printed Invitations by PartyPOP.com:
PartyPOP provides every bride and groom across the USA, Canada and the U.K. with free beautifully designed wedding invitations, printed on 80lbs card stock paper with matching envelopes and wedding website. Even door to door shipping is included at no cost. There are no hidden fees, no obligations to buy and no strings attached!