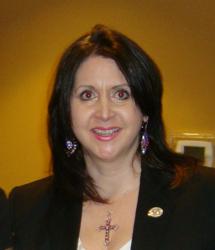 My goal is to help people earn money from home and get fit at the same time!
Hattiesburg, Mississippi (PRWEB) August 17, 2012
Lana Smith is proud to announce the launch of her new website, LanasBodybyVi.com which focuses on helping people earn money from home and getting fit at the same time. The website provides articles for self-motivated, entrepreneurial people with an interest in fitness and health.
Lana has achieved the rank of Ambassador by promoting Body by Vi across the nation. She uses this experience and perspective to help others achieve success setting up and maintaining a successful home business.
Lana's Body by Vi features a weekly blog about best practices for a home business, diet & weight loss tips, fantastic recipes for making Body by Vi shakes and more. The website also provides the latest news, videos, and information about The Body by Vi 90 Day Challenge and ViSalus-the company behind the #1 Weight-Loss & Fitness Challenge in North America.
With just a few simple steps, people interested in selling Body by Vi or joining the 90 Day Challenge can sign up right from the website. Lana also provides phone support at 601-270-2653 for those interested in talking one-on-one.
Right now LanasBodybyVi.com is offering a FREE copy of the latest issue of Success From Home Magazine to the first 20 people to sign up on their website. Click Here to learn more!
ViSalus, the company behind Body By Vi is on track to become one of the fastest growing $1 Billion companies in North America. With its Body by Vi 90-Day Challenge, ViSalus also broke into the Direct Sales Industry Top 100 Global Companies List at #47. ViSalus was able to achieve an amazing 600% growth from 2011-2012.
ViSalus Independent Promoters can achieve incomes and results across a wide spectrum. Examples featured on LanasBodybyVi.com are not necessarily typical, nor do they represent a guarantee of your personal results. As with any opportunity, financial success and weight-loss with ViSalus depends largely on individual skills, motivation and effort.