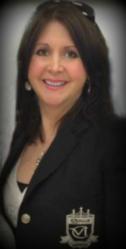 Don't wait another day, start your own Body by Vi™ home business today!
Hattiesburg, MS (PRWEB) October 04, 2012
ViSalus, the number one challenge marketing company with its Body by Vi™ 90-Day Challenge is best known for its "shake mix that tastes like cake mix." The Body by Vi™ community continues to create new recipes of shakes, smoothies, desserts, and more, but until now there was no central place to download all of the recipes.
"I love creating and trying new Body by Vi™ recipes, so it only made sense for us to put a list together of all of the best recipes," stated Lana Smith, Founder of LanasBodybyVi.com.
Some of the recipes include: whole wheat banana nut protein muffins, vanilla cranberry almond Vi-Energy bites, the bit-o-honey shake, and the blackberry freeze. Whether you are looking for breakfast recipes, protein bars, shakes, smoothies, or desserts the list seems to have something for everyone. View and download the full Body by Vi™ recipe list.
About Visalus
ViSalus™ is the company behind the wildly successful Body by Vi™ Challenge, a 90-day lifestyle transformation platform. ViSalus champions personal victories and entrepreneurship through a social marketing model, premium products, and global community culture. Simple, Rewarding & Fun—the Body by Vi Challenge is the fastest growing health and fitness Challenge in North America today.
About Lana's Body by Vi
Lana has been able to achieve her goal of a successful home business with Body by Vi™. As a Body by Vi™ Ambassador, she has built a large team of promoters across multiple states, consisting of part-time rising stars and high-level Ambassadors. She has also helped hundreds of people lose weight and get fit while establishing their own successful Body by Vi home business.