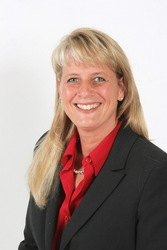 The requirements to become a BodyLogicMD hormone therapy physician include a broad range of criteria, including a continuing education program
Boca Raton, FL (PRWEB) March 29, 2008
BodyLogicMD announced that eight of its physicians recently graduated the Fellowship in Anti-Aging and Regenerative Medicine, making it the organization with the most graduating physicians in one class.
Out of 71 graduating physicians of the FAAFM, eight included the following BodyLogicMD hormone therapy physicians:
Dr. David Garcia -- Columbus, Ohio
Dr. Mike Lee -- Miami, Florida
Dr. Eric Honing -- Phoenix, Arizona
Dr. Robert Rubin -- Naples, Florida
Dr. Jennifer Landa -- Orlando, Florida
Dr. Susan Linder -- Dallas/Fort Worth, Texas
Dr. Wade Huey -- Houston, Texas
Rebecca Huey (PA-C) -- Houston, Texas
"The requirements to become a BodyLogicMD hormone therapy physician include a broad range of criteria, including a continuing education program," said Dr. Alicia Stanton, Chief Medical Officer of BodyLogicMD. "We are proud of our physician's dedication to their patients well being while they apply the latest advancements in bioidentical hormone therapy and functional medicine."
BodyLogicMD is a national network of highly trained physicians specializing in bioidentical hormone therapy integrated with fitness and nutrition programs to aging men and women who suffer from the everyday symptoms caused by menopause and andropause.
What is anti-aging medicine?
Anti-aging medicine is a clinical/medical specialty and field of scientific research aimed at the early detection, prevention, treatment, and reversal of age-related decline.
What is regenerative medicine?
Regenerative medicine optimizes the body's endogenous mechanisms of self-repair and adds proven and near future exogenous treatments and technologies.
What is functional medicine?
Functional medicine is an integrative, science-based healthcare approach that treats illness and promotes wellness by focusing on the bio-chemically unique aspects of each patient, and then individually tailoring interventions to restore physiological, psychological, and structural balance.
About The American Academy of Anti-Aging Medicine (A4M)
The American Academy of Anti-Aging Medicine was established in 1997 as a professional physician certification and review board, which offers physician recognition in the form of specialty-based examination in Anti-Aging Medicine. Paraprofessionals may also now certify in Anti-Aging Medicine by a difference test in this newest and fastest growing medical specialty, which represents over 14,000 physicians, scientists, and other health professionals, and the health-minded public from 73 countries worldwide.
About BodyLogicMD
Founded in 2003, BodyLogicMD is a network of physician-owned practices specializing in natural bioidentical hormone therapy integrated with fitness and nutrition to men and women suffering from hormonal imbalance, menopause and andropause. Suzanne Somer's latest book Ageless, the naked truth about bioidentical hormones features BodyLogicMD as an expert source. For more information and to find the BodyLogicMD location nearest you visit http://www.bodylogicmd.com.
To view, subscribe, and rate the BodyLogicMD physicians live on YouTube, click here.
# # #