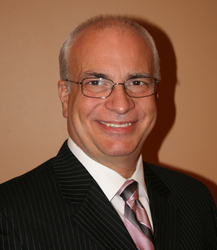 I am honored to join BodyLogicMD where I can devote my practice to preventive medicine and wellness
Indianapolis, IN (PRWEB) February 21, 2008 -
BodyLogicMD, a national network of highly trained physicians specializing in bioidentical hormone therapy is pleased to announce the opening of its Indianapolis, Indiana anti-aging physicians location where men and women can find relief from the symptoms of hormonal imbalances, menopause and andropause (the male menopause). This is the first BodyLogicMD office with on-site physical training, which is headed up by Hoffacker Fitness. The Indianapolis location also offers nutritional services with a full time registered dietitian on staff.
"As part of the BodyLogicMD network, I am able to offer men and women a specialized approach to preventing disease and promoting wellness using bioidentical hormone therapy integrated with proper fitness and nutrition to treat the symptoms related to hormone imbalance, menopause and andropause," said Dr. Roger Spahr.
Before joining BodyLogicMD, Dr. Spahr was a family physician treating men and women of all ages in a traditional medicine environment.
"I am honored to join BodyLogicMD where I can devote my practice to preventive medicine and wellness," said Spahr. "I look forward to offering my patients bioidentical hormones that help people live better, longer."
Women experiencing menopausal and perimenopausal symptoms and men dealing with the signs of andropause can turn to BodyLogicMD's Dr. Spahr to treat these symptoms caused by hormonal imbalances and the natural aging process.
"We are proud to bring BodyLogicMD to Indianapolis as our network of physicians continues to expand across the nation," said Patrick Savage, president of BodyLogicMD.
BodyLogicMD is a national network of highly trained physicians offering bioidentical hormone therapy integrated with fitness and nutrition programs. BodyLogicMD doctors use preventive medicine and therapy to ease the transition of hormonal imbalance and help detour the chances of age related disease.
About Roger Spahr M.D.
As a BodyLogicMD physician, Dr. Spahr appreciates the importance of nutritional and metabolic biochemistry and its impact on both wellness and disease. To assist patients with a return to a more healthy existence, Dr. Spahr became Diplomat with the American Academy of Anti-Aging and Regenerative Medicine in 2007 in addition to the completion of the Fellowship in Functional Medicine that same year. Dr. Spahr earned his medical degree from Indiana University School of Medicine in 1983 and completed his residency in Family Practice at Community Hospitals of Indianapolis in 1986. He was board certified by the American Board of Family Practice in 1986.
About BodyLogicMD
Founded in 2003, BodyLogicMD is a network of physician-owned practices specializing in natural bioidentical hormone therapy integrated with fitness and nutrition for men and women suffering from hormonal imbalance, menopause and andropause. Suzanne Somers' latest book, "Ageless, The Naked Truth About Bioidentical Hormones" features BodyLogicMD as an expert source. For more information and to find the BodyLogicMD location nearest you visit: http://www.bodylogicmd.com.
Indianapolis, Indiana Location:
6220 North Butler Avenue
Indianapolis, Indiana, 46220
http://www.bodylogicmd.com
866-315-2787
###