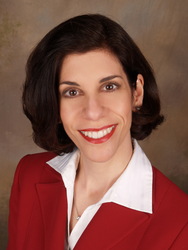 gone beyond the norm to do wondrous things.
Dallas/Fort Worth, TX (PRWEB) March 14, 2008
Dr. Susan K. Linder, one of BodyLogicMD's bioidentical hormone therapy physicians, was nominated by the readers of the Fort Worth Business Press and selected by a panel of judges to be among 40 honorees at a recognition dinner on February 27, 2008 celebrating healthcare heroes.
The Fort Worth Business Press (FWBP) readers were asked to nominate people they believed to be heroic in the area of healthcare - people who have "gone beyond the norm to do wondrous things." Linder was selected for this honor from over 100 names submitted by FWBP readers to a panel from the Fort Worth Business Press (FWBP).
Treating women and men suffering from the symptoms of hormonal imbalances including menopause and andropause, Dr. Linder opened BodyLogicMD's Dallas/Fort Worth location in February 2007 located at 2800 S. Hulen Street, Fort Worth, Texas 877-251-2863.
Before joining BodyLogicMD, Dr. Linder practiced physical medicine and rehabilitation. Through this practice, she became acutely aware of the devastation caused by sedentary living, lack of nutrition and fitness, and imbalanced hormones.
"Today I devote my practice to preventive and functional medicine; helping women and men balance hormones, improve diet and maintain a physically fit and healthy lifestyle," said Linder. "I am honored to receive the Healthcare Hero award and bring some recognition to the importance of natural health and nutrition."
BodyLogicMD is a national network of anti-aging physicians offering bioidentical hormone therapy integrated with fitness and nutrition programs to aging men and women who suffer from the everyday symptoms caused by menopause and andropause.
"BodyLogicMD is proud to have Dr. Linder as part of our group of highly specialized bioidentical hormone therapy and award-winning physicians," said Dr. Alicia Stanton, Chief Medical Officer of BodyLogicMD. "BodyLogicMD continues to take positive steps in bringing together patients looking for physician experts specializing in hormone therapy integrated with nutrition and fitness."
About Dr. Linder:
Susan K. Linder, M.D. is an active member of the American Academy for Anti-aging Medicine, and is a graduate of the Fellowship in Anti-Aging, Functional and Regenerative Medicine. She is also a Diplomate of the American Board of Anti-Aging Medicine. She attended medical school at the University of Texas Southwestern Medical Center and completed her physical medicine and rehabilitation residency at Baylor College of Medicine in Houston. She is board certified in physical medicine and rehabilitation, with specialty board certification in pain management. Dr. Linder now dedicates her full-time practice to anti-aging and functional medicine.
About BodyLogicMD
Founded in 2003, BodyLogicMD is a network of physician-owned practices specializing in natural bioidentical hormone therapy integrated with fitness and nutrition to men and women suffering from hormonal imbalance, menopause and andropause. Suzanne Somer's latest book Ageless, the naked truth about bioidentical hormones features BodyLogicMD as an expert source. For more information and to find the BodyLogicMD location nearest you visit http://www.bodylogicmd.com.
###