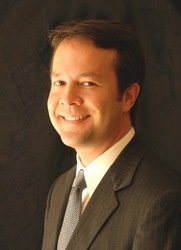 As we age, production of the hormone estrodiol decreases
Boca Raton, FL (PRWEB) October 30, 2008
Can a regimen of bioidentical hormone therapy and proper skin care eliminate the need for cosmetic nips of Botox? BodyLogicMD physicians report an overall anti-aging wellness program of bioidentical hormone therapy can reduce signs of aging like skin wrinkling, age spots, and dryness.
Bioidentical hormone therapy has the power to reduce signs of aging that show on the skin by helping boost collagen production in the body. Collagen is a major player in skin elasticity and wrinkle formation, which is heavily regulated by estrodiol, an estrogen hormone.
"As we age, production of the hormone estrodiol decreases," said Miami BodyLogicMD physician, Dr. Michael Lee. "Decreased estrodiol causes a reduction in collagen production, which can lead to decreased skin elasticity therefore causing wrinkles."
As the body's largest organ, the skin shows signs of hormonal distress and imbalance just like all other organs and body systems. Balancing hormones with bioidentical hormone therapy can reduce signs of aging and improve physical skin appearance.
"I think that there is a time and place for cosmetic procedures," said Dr. Lee. "However, instead of focusing on treating signs of aging only from the outside, patients can utilize bioidentical hormone therapy to help promote beauty from the inside out. Also remembering to drink enough water, taking supplements, and eating a diet rich in 'good fats' like omega-3's and omega-6's will help prevent signs of aging and wrinkles."
About BodyLogicMD:
Founded in 2003, BodyLogicMD is a network of 21 highly trained physician-owned practices specializing in natural bioidentical hormone replacement therapy integrated with fitness and nutrition to men and women suffering from hormonal imbalance, menopause and andropause. Suzanne Somer's latest book "Breakthrough: Eight Steps to Wellness" features BodyLogicMD as an expert source. For more information and to find the BodyLogicMD location nearest you visit: bodylogicmd.com.
Subscribe to the BodyLogicMD blog with weekly hormone therapy news and views at: http://bodylogicmd.wordpress.com/.
###