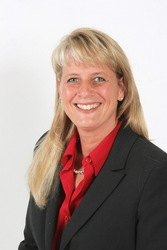 Manchester, CT (PRWEB) September 28, 2007
What:
Balancing Hormones with Bioidentical Hormone Therapy Lecture Series
Where:
BodyLogicMD-Dr. Alicia Stanton's Office
195 West Center Street
Manchester, CT 06040
When:
Tuesday October 23, 2007
6:30pm-7:30pm
Who should attend?
Women and men ages 35+ suffering from the symptoms of hormonal imbalance such as lost libido, mood swings, depression, sleep problems, fatigue, muscle loss and weight gain.
Admission:
RSVP Required - Register Online.
Includes Light Refreshments, Limited Space Available
Register Now:
Contact BodyLogicMD at 800-959-2758
or http://www.bodylogicmd.com/seminars.html
Details:
Millions of women and men in the United States are suffering from hormonal imbalance, whether it is premenstrual syndrome, perimenopause symptoms, menopause, andropause, (also known as the male menopause) low testosterone or adrenal fatigue. The symptoms manifest in many ways including physical, emotional, psychological and behavioral changes.
BodyLogicMD's Chief Medical Officer, Dr. Alicia Stanton will discuss the symptoms of menopause, andropause (the male menopause), hormone imbalance and how bioidentical hormone therapy integrated with fitness and nutrition can help.
About Dr. Stanton
As chief medical officer for BodyLogicMD, Board Certified Obstetrician/Gynecologist and hormone therapy expert, Dr. Alicia Stanton helps patients achieve wellness through hormone balance and preventive medicine. She dedicates her full-time practice to using anti-aging medicine, nutrition, and fitness to help women and men resolve menopause and andropause symptoms, including weight gain, sexual dysfunction, declining energy levels and stress.
About BodyLogicMD
Founded in 2003, BodyLogicMD is a national network of anti-aging physicians specializing in natural bioidentical hormone therapy integrated with fitness and nutrition serving men and women suffering from hormonal imbalance, menopause and andropause. Suzanne Somers' latest book, "Ageless: The Naked Truth About Bioidentical Hormones," features BodyLogicMD as an expert source. BodyLogicMD currently has 15 locations in Arizona, Connecticut, Florida, Illinois, New Hampshire, Ohio, Texas and Virginia.
Want to stay up to date on the latest news and views about bioidentical hormone therapy? Subscribe to BodyLogicMD's bioidentical hormone therapy blog at http://bodylogicmd.wordpress.com/
Media and bloggers: contact Lisa Buyer lbuyer(at)thebuyergroup.com at http://www.thebuyergroup.com
###