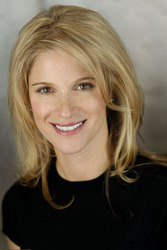 Many of my patients come to me with questions about early menopause, adrenal fatigue, and depression
Orlando, FL (PRWEB) January 11, 2008
BodyLogicMD' s Dr. Jennifer Landa will share her expertise on hormone imbalance and discuss how bioidentical hormone therapy can help both men and women suffering from the symptoms of andropause (the male menopause) and menopause.
"Many of my patients come to me with questions about early menopause, adrenal fatigue, and depression," said Dr. Landa. "I offer these informative seminars so people can get answers in a low-stress and casual environment."
Seminar Topic: Hormonal Imbalance, Menopause & Andropause
Location:
The Sheraton Orlando North Hotel
600 North Lake Destiny Drive
Maitland, FL 32751
Date/Time:
Tuesday, January 29th, 2008
6:00pm - 8:00pm
Who should attend:
Women and men ages 35+ suffering from the symptoms of hormonal imbalance such as low libido, mood swings, sleep problems, fatigue, muscle loss and weight gain
Why you should attend:
Speak directly with a BodyLogicMD physician. Ask questions - get answers
Admission:
RSVP required - register online
Free refreshments and hors d'oeuvres
Limited Space Available
Online Registration:
http://www.bodylogicmd.com/seminars.html
About Dr. Landa:
Dr. Jennifer Landa is a Diplomate of the Board of Anti-Aging Medicine, is board certified in Obstetrics and Gynecology and is an active member of the Fellowship for Anti-Aging and Functional Medicine. Dr. Landa earned her medical degree from Albany Medical College of Union University in Albany, NY in 1996. She completed her internship and residency at Beth Israel Medical Center in NYC, where she was also distinguished as the Administrative Chief Resident in Ob/Gyn.
As a gynecologist, Dr. Landa always desired to help patients achieve wellness through hormone balance and preventive medicine. She is now dedicating her full-time practice to using anti-aging medicine, nutrition, and fitness to help women and men resolve menopausal and andropausal symptoms, including weight gain, sexual dysfunction, declining energy levels and stress.
About BodyLogicMD:
Founded in 2003, BodyLogicMD is a network of physician-owned network specializing in natural bioidentical hormone therapy integrated with fitness and nutrition. BodyLogicMD's customized programs help men and women suffering from hormonal imbalance, menopause and andropause. Suzanne Somers' latest book and New York Times best seller -Ageless, The Naked Truth about Bioidentical Hormones - features BodyLogicMD as an expert source. For more information and to find the BodyLogicMD location nearest you visit: http://www.bodylogicmd.com.
###