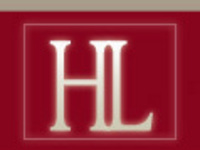 these homeowners have lost everything, certainly we don't expect them to lay out money for legal fees unless we prevail. Mr. Tolchinsky believes that the actions by the banks may have violated numerous State and Federal laws
Hallandale, FL (PRWEB) October 4, 2010
Bank of America's review of court documents for possible errors in foreclosure cases may lead to previous homeowners receiving compensation for the unlawful taking of their homes. Through a company spokesman, Bank of America stated it is investigating all affidavits in foreclosure cases that have not yet gone to judgment in 23 states where courts have jurisdiction over home seizures. Florida Foreclosure Defense Attorneys, Sackrin & Tolchinsky, P.A., intend to examine the circumstances surrounding the filing of affidavits in old foreclosure cases filed by Bank of America, and JP Morgan Chase and GMAC both of whom have also said, through company spokesman, that they may have improperly filed faulty documents in their current foreclosure cases.
The act of filing affidavits, where the person signing the document is asserting they have personal knowledge of the information contained in the affidavit when in fact they do not, may permit the reopening of old foreclosure cases even after the property was sold at auction. Mr. Tolchinsky notes "If a fraud on the Court has been committed, then there may be grounds to have old foreclosures cases set aside and allow previous homeowners to seek compensation from the foreclosing party." This may be true no matter how much time has elapsed since the bank took ownership of the property.
Mr. Tolchinsky will be handling these cases throughout Florida without charging clients a legal fee or cost unless his clients are successful. Mr. Tolchinsky asserted "these homeowners have lost everything certainly we don't expect them to lay out money for legal fees unless we prevail." Mr. Tolchinsky believes that the actions by the banks may have violated numerous State and Federal laws which afford financial relief for the homeowners, including the awarding of attorney fees if they prevail.
Larry Tolchinsky, Esq.
Since 1994, Larry Tolchinsky, a South Florida lawyer, has represented clients in real estate matters, including foreclosure defense, deficiency judgments, real estate closings and other related issues. He is a contributor to articles on Bloomberg.com, USAToday.com, CNNMoney.com and other well known news publications.
If you or a member of your family is facing foreclosure, has lost their home to foreclosure, or have any questions regarding a Florida foreclosure, simply call 954-458-8655 for a free and confidential consultation.
The lawyers at Sackrin & Tolchinsky, P.A. serve all of Broward County and South Florida, representing clients in a variety of legal cases including foreclosure defense, personal injury, medical malpractice and probate law.
# # #