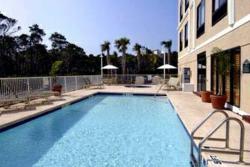 Discounted Hotels for Mullet Festival 2012 Starting at Only $66/Night
Destin, FL (PRWEB) October 17, 2012
TripShock.com has some fantastic online deals and hotel discounts just in time for the 36th Annual Boggy Bayou Mullet Festival.
The 36th Annual Boggy Bayou Mullet Festival will be held October 19-21, 2012 in Niceville, Florida.
In addition to mouth-watering foods, snacks and refreshments, the Mullet Festival promises fun and good times for all with high quality arts and crafts, a huge selection of clothing, jewelry and other goods, collectibles and merchandise, carnival rides and booths, cartoon characters, and local and top name entertainment.
Check out one of the many quality hotels with awesome low rates offered on TripShock.com.
Stay at the Inn on Destin Harbor for as low as $74 Per Night. Hurry and book online today for the Wingate by Wyndham at Only $66 Per Night. Don't wait any longer, hurry online and book a quality hotel at an unbeatable price with TripShock.com today.
TripShock.com is an online lodging and travel agency that offers a large variety of hotels, beachfront condos and attractions for any age range. TripShock.com provides discount lodging and activities throughout Northwest Florida and into New Orleans, Louisiana.